Details

Category: Interviews
Published: Tuesday, 02 May 2017 10:16
Written by Lupe R Haas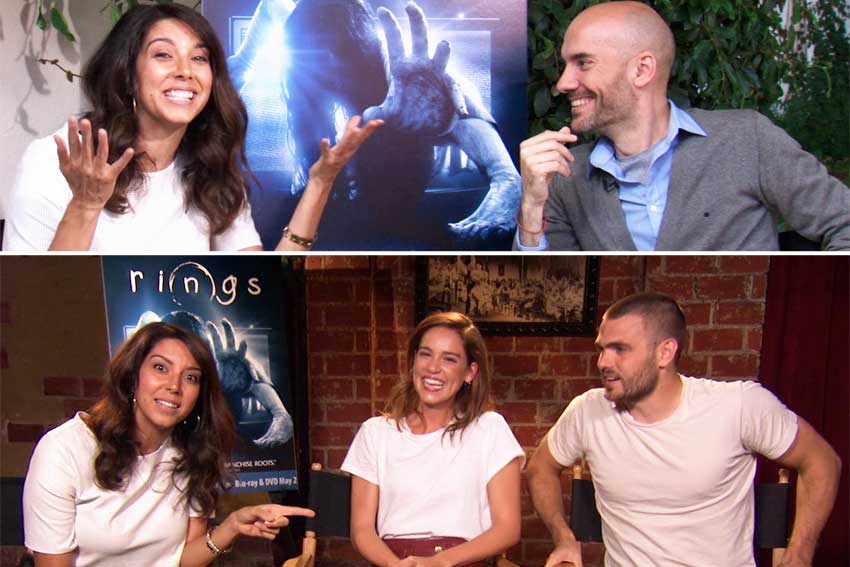 RINGS director F. Javier Gutiérrez and actors Matilda Anna Ingrid Lutz and Alex Roe sit down with CineMovie to discuss the new chapter of the RING franchise, RINGS, which arrives on Blu-ray Combo Pack, DVD and On Demand May 2, 2017. CineMovie's Viviana Vigil also tests their scare meter to see if they easily spook. Watch!
Add a comment