Details

Last Updated: Thursday, 17 April 2014 22:56
Written by Lupe R Haas
ANTHONY HOPKINS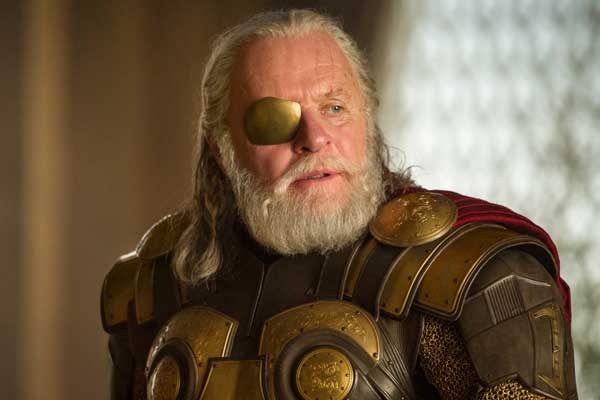 Anthony Hopkins was born in Margam, Port Talbot, Wales. His big-screen break came with a role in The Lion in Winter, with non-other than Richard Burton-who Hopkins had idolized as a young boy, Hopkins has become one of the most respected actors of his generation, with a career spanning five decades. He will likely be best remembered for his Academy Award winning role as Dr. Hannibal Lecter, the psychiatrist/psychopath and cannibal who menaced Jodie Foster in The Silence of the Lambs (1988). Sir Hopkins continues to be a present on screen including ruling a kingdom as Thor's father in Marvel's Thor and Thor: The Dark World.
IOAN GRUFFUDD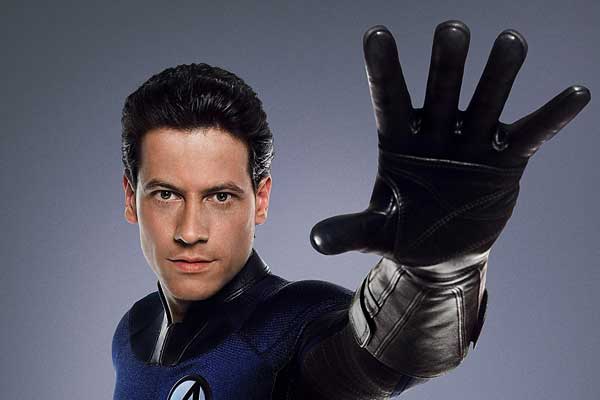 Before he was a superhero, Ioan Gruffudd was born in a small village in the South of Wales called Llwydcoed. He got his start on the small screen, landing his first role as part of a made-for-tv movie at only 13 years old. Gruffudd's first breakthrough role was that of Welsh hero Harold Lowe, Fifth Officer in James Cameron's record breaking blockbuster Titanic (1997). The role saw Gruffudd rescuing Kate Winslet from the shipwreck and memorably asking "is there anyone alive out there?" Starring roles in Black Hawk Down (2001) and King Arthur (2004) soon followed, before Gruffudd took on his biggest role to date: that of iconic superhero Reed Richards in Fantastic Four (2005) and Fantastic Four: Rise of the Silver Surfer (2007).
RHYS IFANS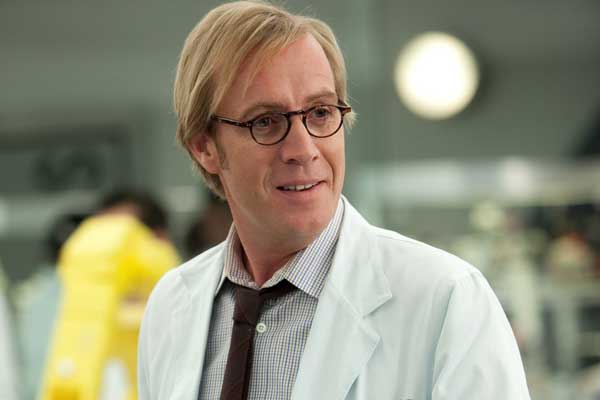 Rhys Ifans is best known to the world as Dr. Curt Connors aka the Lizard from the 2012 reboot The Amazing Spider-Man. Ifans was born in the Haverfordwest, Pembrokeshire, Wales. His breakthrough role came with the 1999 romantic comedy Notting Hill starring Julia Roberts, Hugh Grant and Ifans as Grant's eccentric roommate. From there he played key roles in 2004's Vanity Fair starring Reese Witherspoon, 2007's Hannibal Rising, and Harry Potter and the Deathly Hallows Part 1 in 2010. Never one to shy away from controversy, Ifans has been outspoken regarding Welsh politics. He is currently filming Madame Bovary, based on the classic novel of the same name with Paul Giamatti and Mia Wasikowska.
JONATHAN PRYCE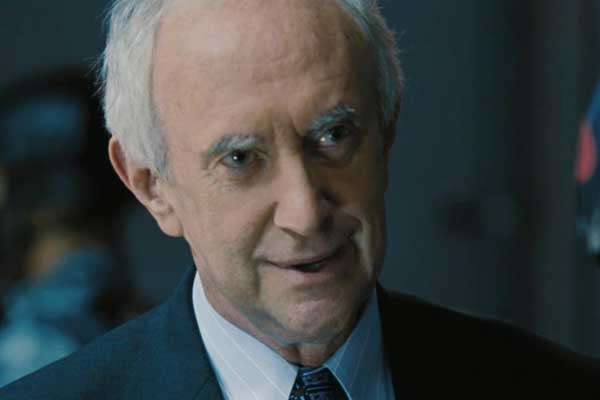 Jonathan Pryce is a veteran of the stage and the big screen who has even been made an Officer of the British Empire by Queen Elizabeth. His beginnings, however, were more humble. Pryce was born in Carmel, near Holywell, Wales. Pryce attended the Royal Academy of Dramatic Arts (RADA) where his classmates were Alan Rickman, Fiona Shaw and Kenneth Branagh. His stage skills served him well as he pursued a career in film, where his first big hit came with a starring role in Evita (1996) opposite Madonna and Antonio Banderas. That led to key roles in the James Bond film Tomorrow Never Dies (1997), as well as recurring roles in both the Pirates of the Caribbean and G.I. Joe franchises.
LUKE EVANS
The Hobbit: The Desolation of Smaug's Luke Evans was born and grew up in Aberbargoed, a small coal mining town in the Rhymney Valley, in South Wales. He made the leap to the big screen playing Apollo in 2010's Clash of the Titans, and followed that by playing beloved character Aramis in Paul. WS Anderson's take on The Three Musketeers (2011). 2012 saw Evans again inhabiting a god's sandals, this time taking on the role of Zeus the thunder god and ruler of Mount Olympus in The Immortals and just last year he took on the role of the baddie in Fast & Furious 6. His biggest role to date came with the release of The Hobbit: The Desolation of Smaug in 2013. For his portrayal of Bard the Bowman, a key character in this chapter of the Hobbit trilogy, Evans used his native Welsh accent for the first time on screen.
CATHERINE ZETA-JONES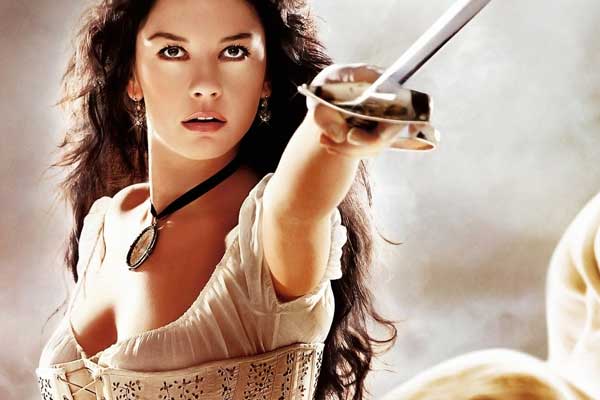 Catherine Zeta-Jones was born in Swansea, a city on the coast of South Wales. As a young actress and singer, she caught the eye of Steven Spielberg, which led to her being cast in the 1998 film The Mask of Zorro opposite Antonio Banderas and fellow Welshman Anthony Hopkins. It was her back to back roles in Traffic (2000) and Chicago (2002), however, that took her from ingénue to household name. Chicago allowed Zeta-Jones to use her skills honed on top 40 radio a decade earlier to give a show-stopping performance that landed her the Oscar for Best Supporting Actress.
RICHARD BURTON
Richard Burton is a legend of the stage and screen, but he grew up in a Welsh-speaking household in the working class area of Pontrhydyfen, a small village in the Neath Port Talbot county borough in Wales. Burton starred in many films throughout the 1960's, but his best remembered roles both involved his mistress and later wife, Elizabeth Taylor. Burton played Mark Antony to Taylor's titular role in Cleopatra (1963), at the time the most expensive film ever made. Their tempestuous off-screen relationship was leveraged in Mike Nichol's 1966 screen adaption of the Edward Albee play Who's Afraid of Virgina Woolf? Burton acquired 7 Oscar nominations in his lifetime, tying Peter O'Toole for the most nominations for an actor who never actually won the award.
CHRISTIAN BALE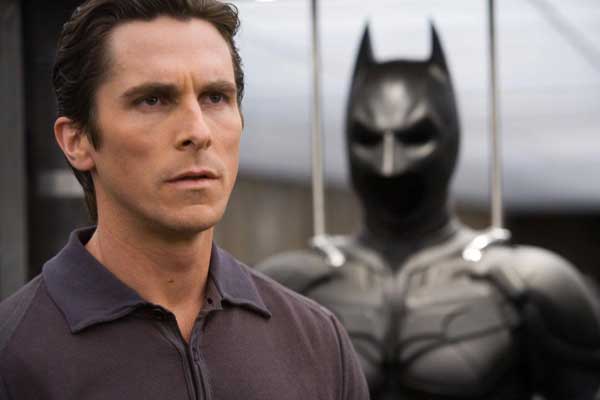 Christian Bale is a reluctant son of Wales, preferring to refer to himself as an English actor. He can't deny his birthplace, though. Bale was born in Haverfordwest, Wales to English parents. He gained early fame with roles in Newsies (1992) and Swing Kids (1992), but in 1999's American Psycho the boyish Bale took a turn for the seriously sinister starring as Patrick Bateman, investment banker by day and serial killer by night. This darker turn likely factored into his being cast in the dual role of Bruce Wayne/Batman in Christopher Nolan's noir rebooting of the Batman franchise: Batman Begins (2004), The Dark Knight (2008) and The Dark Knight Rises (2012). The Academy Award winning actor (The Fighter) recently nabbed a best supporting actor nomination for his work in David O. Russell's hit American Hustle.