Details

Last Updated: Wednesday, 04 May 2016 08:24
Written by Lupe R Haas
The latest movie from Marvel returns us to character-driven action and back to the basics of storytelling. Not only do you get your fill of action, but it's emotional as you see each side struggling with having to fight their closest friends. You care what happens to this "family" that has been torn apart by loyalties.
The Russo Brothers have once again proven themselves as more than capable directors who can balance action with character development. That was lost in the last Avengers movie. Perhaps the Marvel team is taking a page from the Marvel's Netflix series, and going back to basics.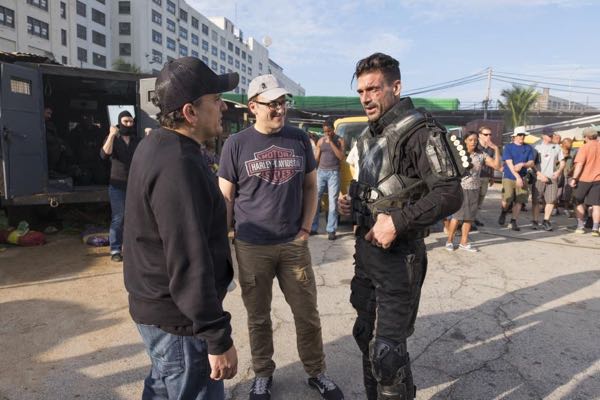 The airport scene is clearly the best scene in the movie when the fight comes to mano-a-mano blows. Everyone's super power abilities come into play along with humor that keeps the fun going. Spider-Man and Ant-Man provide some of the biggest laughs in those action-packed sequences.
Chadwick Boseman is perfect as Black Panther, and CAPTAIN AMERICA: CIVIL WAR sets up a very interesting character that will carry the Marvel torch with his own stand alone movie. It looks very promising. The same can be said with Tom Holland taking over as Spider-Man/Peter Parker. His introduction stole the show as a superhero who's just coming into his own abilities and a fanboy at that when he's in the presence of his fellow superheroes. While many had doubts about yet another reboot of the Marvel web slinger, this introduction sets up a different approach that includes Tony Stark (Robert Downey, Jr.) as a mentor. It was recently announced that Robert Downey, Jr will be part of SPIDER-MAN: HOMECOMING.
Paul Rudd also doesn't get lost in the superhero crowd either with his humor and surprise power that has audiences cheering.
So how good is CAPTAIN AMERICA: CIVIL WAR? So good, a repeat viewing was required, and it was equally enjoyable the second time around. This one is definitely a movie that you'll watch over and over again.
RELATED POSTS
Premiere Photos: Team Captain America and Team Iron Man Take Civil War to Europe
Full Video: Team Captain America (Chris Evans, Paul Rudd, Sebastian Stan, Jeremy Renner, Anthony Mackie) Talks Civil War
Full Video: Team Iron Man Talk Smack, Spider-Man and All Things 'Captain America: Civil War'
'Triple 9's' Anthony Mackie, Chiwetel Ejiofor, Clifton Collins Jr and Director Talk Diversity in Movie
Get Thor, Captain America, Iron Man, Avengers, Ant-Man, Guardians of the Galaxy in One Marvel Collector's Set