Details

Last Updated: Wednesday, 25 June 2014 08:32
Written by Lupe R Haas
First Optimus Prime being a man wanted to size up the Downtown Los Angeles skyscrapers so he poses alongside the tallest building in California, the U.S. Bank Tower which stands at 1018 feet high. Mr. Prime may have been standing on an apple box since he's only at 28 feet tall. Hey! No cheating.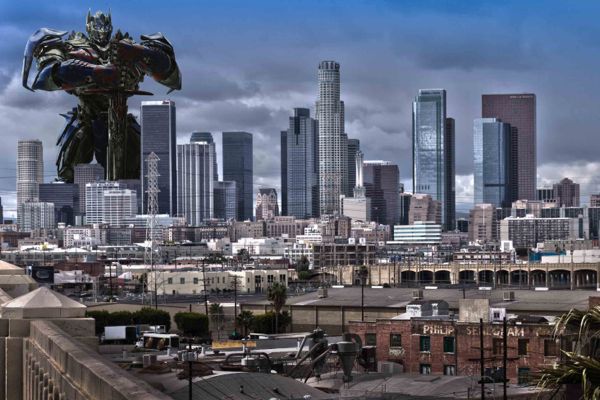 Next stop was the famous Union Station near Olvera Street. He was hoping to find some distant cousins but the Amtrak trains didn't reveal themselves unfortunately so he was off to the next destination.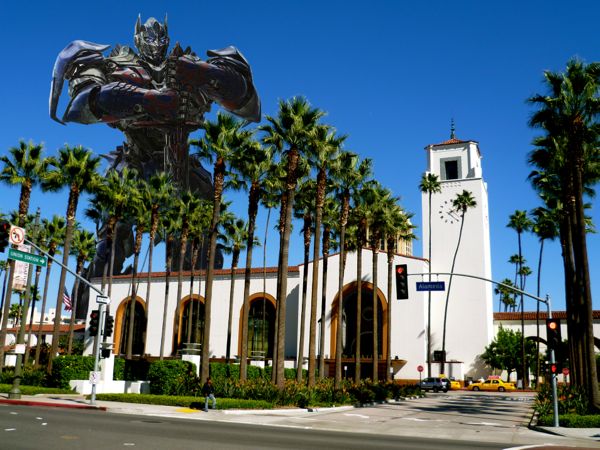 Heading east of Downtown Los Angeles, Optimus Prime heard music to his ears and stopped by Mariachi Plaza in Boyle Heights (East LA). He was greeted with a few serenades by the mariachi groups which fascinated him although he couldn't understand a word of their Spanish tunes.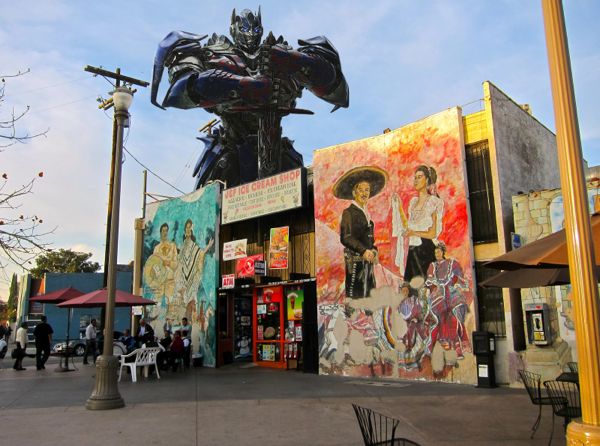 Optimus Prime's last stop is Watts Towers. He poses with the 99 foot sculpture, but work calls and he's off to his next city tour.