Coming Soon
Details

Category: Coming Soon
Published: Tuesday, 06 June 2023 00:44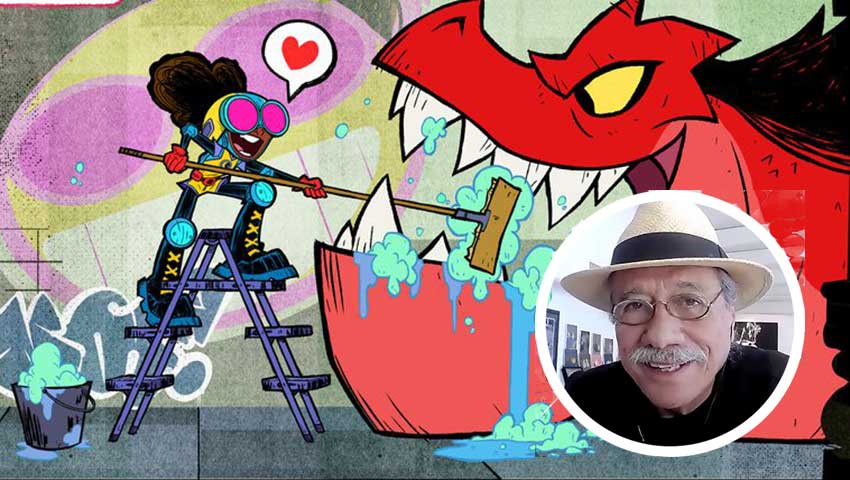 Edward James Olmos will voice a new character named Molecule Man in the second season of MOON GIRL and DEVIL DINOSAUR. The character will face off with Laurence Fishburn's The Beyonder in the sophomore season. Read on to find out more about the new character in the Disney Channel and Disney+ series.
The premiere date for Season 2 of Marvel's Moon Girl and the Devil Dinosaur has not been announced, but we have some fun facts about the new character from the Marvel comic books.
Molecule Man is one of the main villains in season two, making his debut in the premiere episode.
He is a powerful being with the ability to manipulate nonliving organic matter. Often feeling like there was no place for him, he escaped to a whole new planet and used his powers to create an incredible world of natural wonder, soon making it a popular destination for aliens and beings across the multiverse!
Molecule Man is an existing Marvel character who first appeared in Fantastic Four #20 (November 1963) and was created by Stan Lee and Jack Kirby.
In the Marvel Super Heroes Secret Wars comics, Molecule Man was one of The Beyonder's main antagonists.
When creating the Molecule Man character for the series, the creative team wanted to cast an actor whose voice was powerful enough to face off with The Beyonder (voiced by Laurence Fishburne) and felt that Edward James Olmos was a perfect fit.
The animated series centers on Lunella, Marvel's first African American teenage girl Super Hero and her 10-ton T-Rex aka the Devil Dinosaur as she fights crime and villains in New York City.
The series stars: Diamond White as Lunella Lafayette (aka Moon Girl), Fred Tatasciore as Devil Dinosaur, Libe Barer as Casey, Alfre Woodard as Mimi, Sasheer Zamata as Adria, Jermaine Fowler as James Jr., Gary Anthony Williams as Pops and executive producer Laurence Fishburne as The Beyonder.