Coming Soon
Details

Category: Coming Soon
Published: Thursday, 10 November 2022 00:20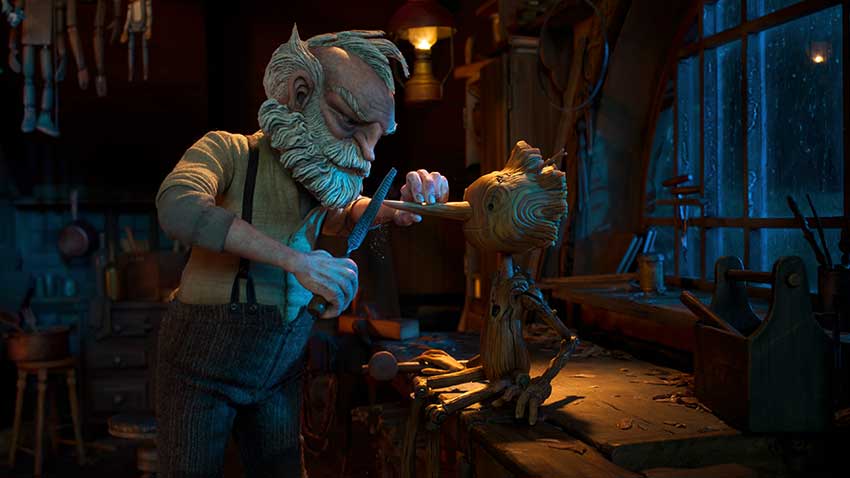 A darker version of the Pinocchio story is coming to Netflix courtesy of Guillermo del Toro. The stop-motion animated movie is closely based on the classic novel by Carlo Collodi. Watch the new sentimental trailer.
Del Toro teams up with the award-winning, stop-motion legend Mark Gustafson to bring a re-imagining of the classic tale of the wooden boy. The scenes look familiar from the Disney version but the artistry is taken up three levels with beautiful imagery and emotional
The voice cast includes Gregory Mann, Ewan McGregor, David Bradley, Tilda Swinton, Christoph Waltz, Finn Wolfhard, Cate Blanchett, John Turturro, Ron Perlman, Tim Blake Nelson and Burn Gorman.
Synopsis
Academy Award®-winning director Guillermo del Toro and award winning, stop-motion legend Mark Gustafson reimagine the classic Carlo Collodi tale of the fabled wooden boy with a whimsical tour de force that finds Pinocchio on an enchanted adventure that transcends worlds and reveals the life-giving power of love.