Coming Soon
Details

Category: Coming Soon
Published: Wednesday, 27 October 2021 10:39
TOY STORY's Buzz Lightyear's origin story has landed with a new teaser trailer, image and poster. Chris Evans will voice Buzz in the sci-fi action-adventure story of the legendary Space Ranger that inspired the toy and the catchphrase "To Infinity and beyond." Watch the amazing-looking animation and blast off with everyone's favorite spaceman.
Accompanied by David Bowie's "Starman," the teaser trailer starts with Buzz taking off into space and snippets of his adventures with other Space Rangers. Buzz even has a cat.
The trailer deprives us of Chris Evans' voice as Lightyear except to tease Buzz's most famous line, "To infinity and then the trailer ends. Boo!
The animation is out of this world with Pixar yet again outdoing themselves in the imagery.
LIGHTYEAR will arrive in movie theaters next summer in 2022.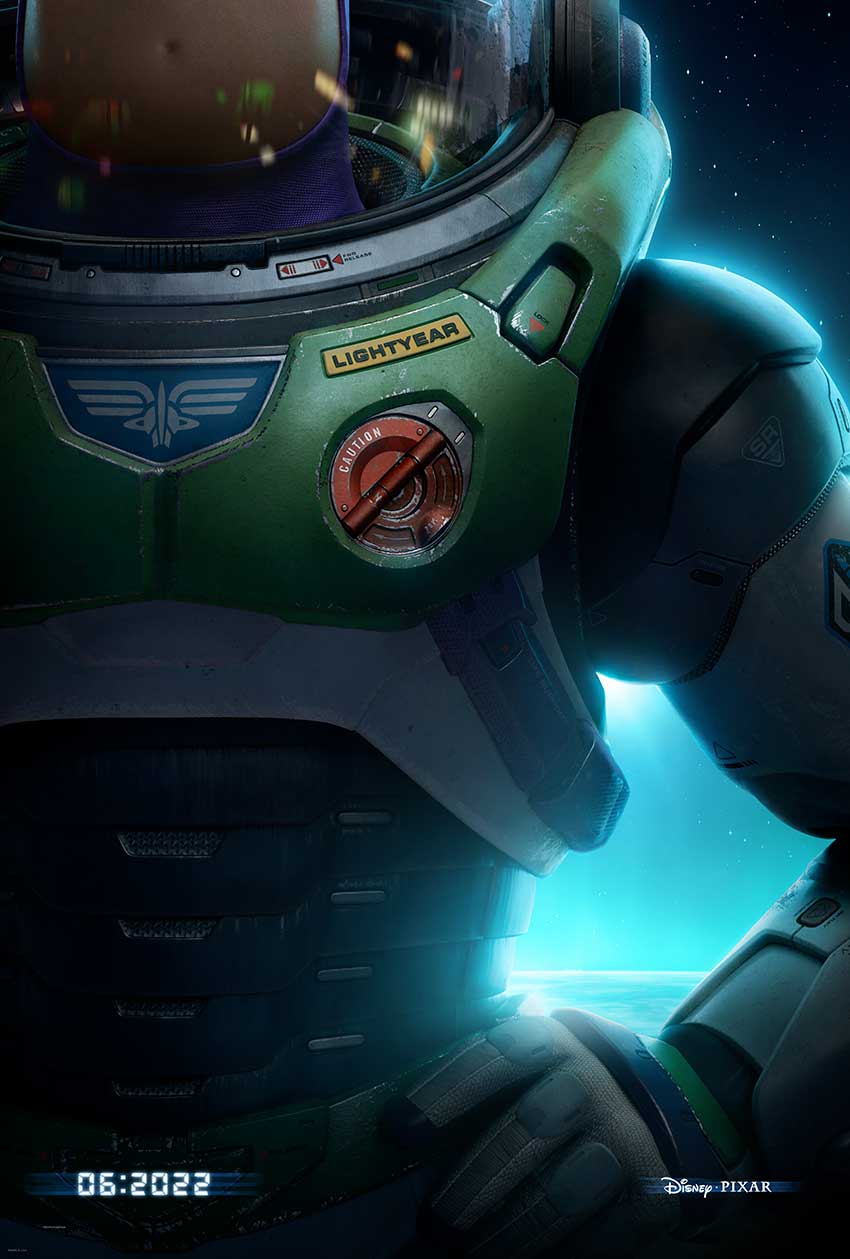 More about LIGHTYEAR
Disney and Pixar's LIGHTYEAR, an original feature film will be released June 17, 2022. The sci-fi action-adventure presents the definitive origin story of Buzz Lightyear—the hero who inspired the toy—introducing the legendary Space Ranger who would win generations of fans.
Chris Evans ("Knives Out," "Avengers: Endgame") lends his voice to Buzz. "The phrase 'a dream come true' gets thrown around a lot, but I've never meant it more in my life," says Evans. "Anyone who knows me knows that my love for animated films runs deep. I can't believe that I get to be a part of the Pixar family and work with these truly brilliant artists who tell stories unlike anyone else. Watching them work is nothing short of magic. I pinch myself every day."
Annie Award-winning director and veteran Pixar animator Angus MacLane, who co-directed 2016's "Finding Dory," helms "Lightyear." Galyn Susman ("Toy Story That Time Forgot" short) produces.