Coming Soon
Details

Category: Coming Soon
Published: Tuesday, 04 May 2021 23:34
Natalie Morales (Happily, The Little Things) transitions into directing with a Hulu movie PLAN B, a coming-of-age story around a controversial subject matter. Two high school students (Kuhoo Verma, Victoria Moroles) have 24 hours to find the Plan B pill across America's heartland after one of them loses their virginity to a broken condom. Watch the trailer.
One of the character's name in PLAN B happens to be "Lupe," my namesake. You don't often hear that Spanish name unless it belongs to the help. It's nice hearing the name assigned to a character beyond its Hollywood stereotype.
PLAN B starts streaming May 28th, and it's one of the platforms effort to diversify their stories as part of the Hulu's Asian and Pacific Islander Stories.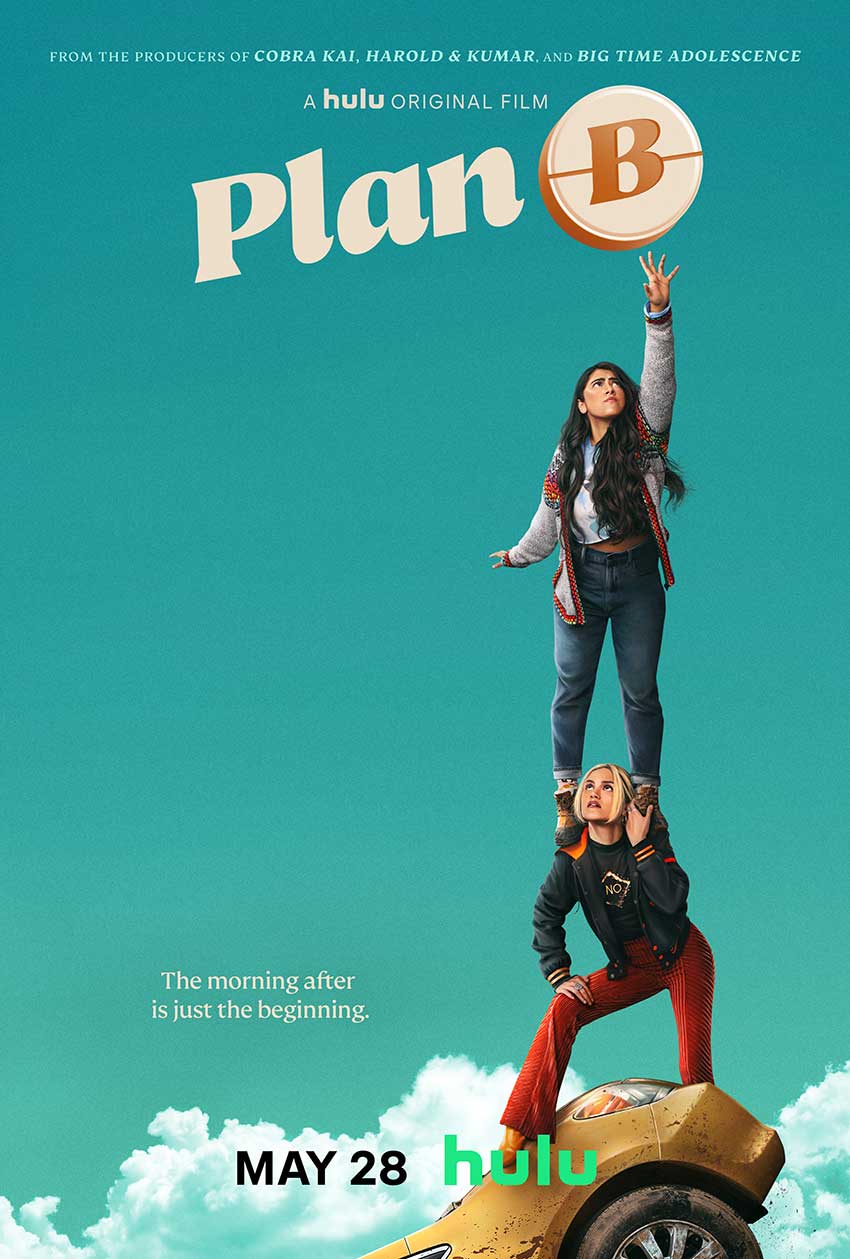 More about PLAN B

Directed by Natalie Morales. Written by Prathi Srinivasan and Joshua Levy. From the producers of HAROLD & KUMAR and Cobra Kai, Jon Hurwitz and Hayden Schlossberg along with Josh Heald, Dina Hillier also of Counterbalance Entertainment. Also produced by BIG TIME ADOLESCNCE's Ryan Bennett, Jeremy Garelick and Will Phelps of American High and Matt Lottman.