Coming Soon
Details

Category: Coming Soon
Published: Wednesday, 03 March 2021 17:40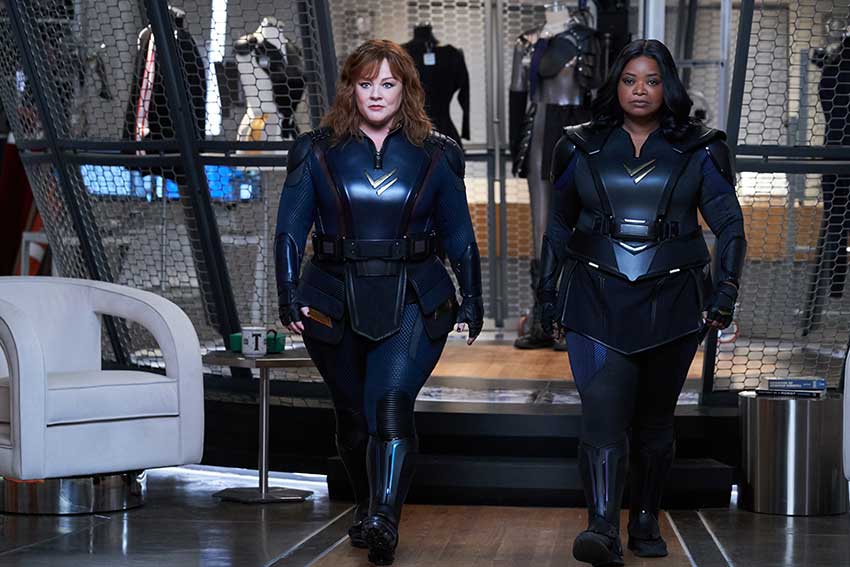 Melissa McCarthy has been vying to play a superhero, and the actress and her husband Ben Falcone even filmed a video pitching themselves for Taika Waititi's new THOR movie, LOVE AND THUNDER. Why wait and not write yourself a movie to play a superhero, and that's what she's done with THUNDER FORCE starring with Octavia Spencer, and written and directed by Falcone. Watch the new hilarious trailer.
McCarthy brings along her former costars such as Bobby Cannavale and Jason Bateman along for the ride as supervillains. THUNDER FORCE is a refreshing take on the superhero genre with actors that don't usually fit the bill. No doubt the Netlix movie is an inspiration to many out there who may not see themselves in the genre.
THUNDER FORCE premieres on Netflix April 9.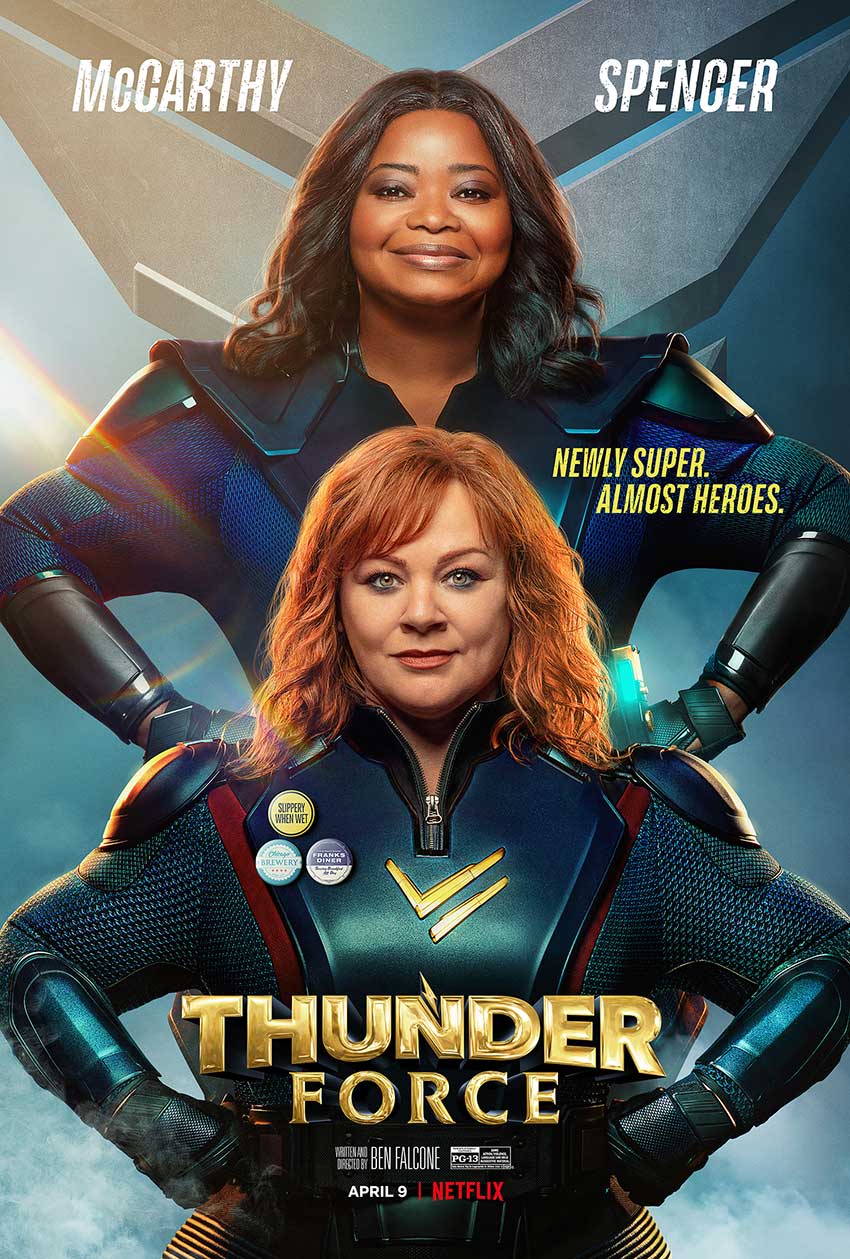 Official Synopsis
In a world where supervillains are commonplace, two estranged childhood best friends reunite after one devises a treatment that gives them powers to protect their city.
Starring Melissa McCarthy, Octavia Spencer, Bobby Cannavale, Pom Klementieff, Kevin Dunn, Melissa Leo, Jason Bateman
Directed and Written by Ben Falcone
Produced by Marc Platt, Adam Siegel, Ben Falcone, Melissa McCarthy