Coming Soon
Details

Category: Coming Soon
Published: Wednesday, 16 March 2022 21:18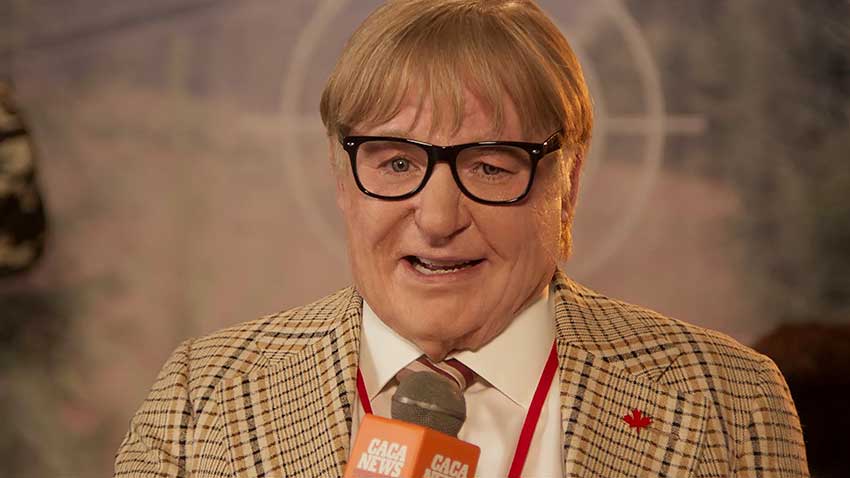 Mike Myers will be playing eight different characters for his upcoming Netflix series, The Pentaverate. The new trailer, images and character posters were released. The story is quite complicated so play close attention.
Mike Myers returns to the small screen with a new Netflix series in which he's playing multiple characters. The series centers on a Canadian journalist uncovering a secret society of five men that's existed since 1347 and influenced world events.
The series will consist of six 30 minute episodes. No release date was announced. Besides Myers, Ken Jeong, Keegan-Michael Key, Debi Mazar, Richard McCabe, Jennifer Saunders and Lydia West are part of the cast.

Official Synopsis
About The Pentaverate [pen-tav-urr-uht]: What if a secret society of five men has been working to influence world events for the greater good since the Black Plague of 1347? As this new series begins, one unlikely Canadian journalist finds himself embroiled in a mission to uncover the truth and just possibly save the world himself. Remember, the Pentaverate must never be exposed!
Creator / Executive Producer: Mike Myers
Director / Executive Producer: Tim Kirkby
Executive Producers: John Lyons, Tony Hernandez and Lilly Burns for Jax Media; and Jason Weinberg