Coming Soon
Details

Category: Coming Soon
Published: Sunday, 07 February 2021 19:38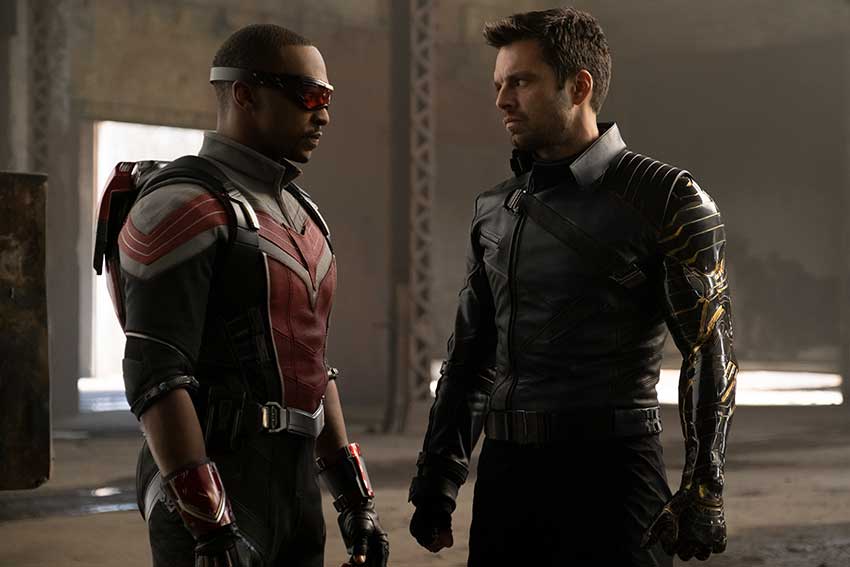 Marvel and Disney premiered the latest trailer for "The Falcon and The Winter Soldier" during the Super Bowl. Watch the full trailer which reveals Agent 13 aka Sharon Carter played by Emily Van Camp will join the Avengers in the Disney+ series. Daniel Brühl also returns as Zemo who vows to finish what he started.
The preview opens with Sam Wilson (Anthony Mackie) and Bucky Barnes (Sebastian Stan) in a couple's therapy session. It's obvious Sam's antics are going to be a thorn in the Winter Soldier's side. The duo will have to get over it to fight off some new villains which includes a masked woman who's going to give them a run for their money.
Wyatt Russell is part of the cast as John Walker. Apparently he is an U.S. agent but he also appears in the Marvel comic books as a supervillain. It'll be interesting to see what direction the character takes.
The all-new, six-episode series debuts exclusively on Disney+ March 19, 2021.
Official Synopsis
Marvel Studios' "The Falcon and The Winter Soldier" stars Anthony Mackie as Sam Wilson aka The Falcon, and Sebastian Stan as Bucky Barnes aka The Winter Soldier. The pair, who came together in the final moments of "Avengers: Endgame," team up on a global adventure that tests their abilities—and their patience. Directed by Kari Skogland with Malcolm Spellman serving as head writer, the series also stars Daniel Brühl as Zemo, Emily VanCamp as Sharon Carter, and Wyatt Russell as John Walker.