Coming Soon
Details

Category: Coming Soon
Published: Sunday, 25 May 2014 12:25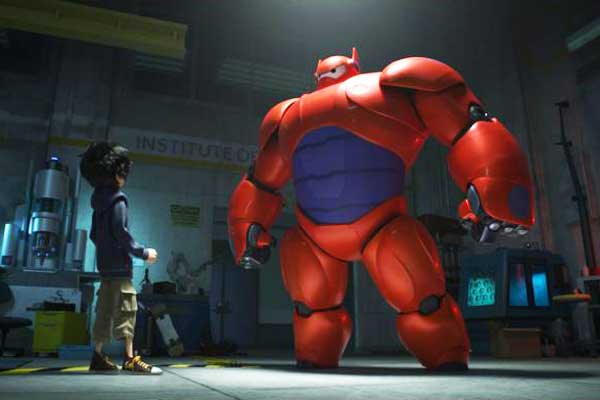 Inspired by the Marvel comics of the same name, BIG HERO 6 comes via Walt Disney Animation Studios featuring comic-book style action with a bit of influence from Japanese anime. Take a look at the new teaser trailer, movie poster and stills from the animated film.
BIG HERO 6 is directed by Disney veteran Don Hall ("Winnie the Pooh") and Chris Williams ("Bolt") and the voice cast has yet to be announced. However, the teaser preview introduces us to a robot named Baymax created by robotics prodigy Hiro Hamada but the robot comes out looking like the Stay Puft Marshmallow Man from Ghostbusters or the Michelin Man. He tries to transform Baymax into a heroic looking robot.
The official synopsis describes BIG HERO 6 as action-packed comedy adventure and in this first preview we're exposed to the comedy part but no action, but we're already liking the two main characters in the Disney movie.
BIG HERO 6 will open in 3D November 7, 2014.

Official Movie Synopsis:
With all the heart and humor audiences expect from Walt Disney Animation Studios, "Big Hero 6" is an action-packed comedy-adventure about robotics prodigy Hiro Hamada, who learns to harness his genius—thanks to his brilliant brother Tadashi and their like-minded friends: adrenaline junkie Go Go Tamago, neatnik Wasabi, chemistry whiz Honey Lemon and fanboy Fred. When a devastating turn of events catapults them into the midst of a dangerous plot unfolding in the streets of San Fransokyo, Hiro turns to his closest companion—a robot named Baymax—and transforms the group into a band of high-tech heroes determined to solve the mystery.