Coming Soon
Details

Category: Coming Soon
Published: Saturday, 27 December 2014 23:13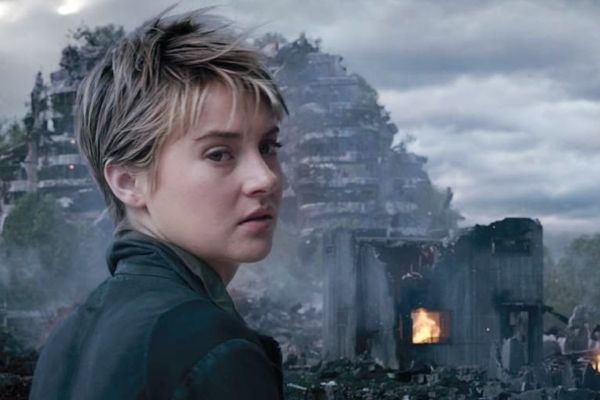 Wow! They must have some great hair products in the apocalyptic future. In the new trailer for THE DIVERGENT SERIES: INSURGENT, Tris' long locks are gone and Shailene Woodley's real-life new bob made the cut as Tris' new do with blonde highlights and spiky bangs. At least her hair doesn't get in the way of the action in this new preview.
At least they didn't go the way of Kristen Stewart in the Twilight sequels when she wore a terrible wig to cover her short locks after making The Runaways based on Joan Jett's younger days.
In the teaser trailer, Tris in perhaps another aptitude test tries to save her mother (Ashley Judd) from a flying, burning building, while looking good in her new do.
THE DIVERGENT SERIES: INSURGENT raises the stakes for Tris as she searches for allies and answers in the ruins of a futuristic Chicago. Tris (Woodley) and Four (Theo James) are now fugitives on the run, hunted by Jeanine (Kate Winslet), the leader of the power-hungry Erudite elite. Racing against time, they must find out what Tris's family sacrificed their lives to protect, and why the Erudite leaders will do anything to stop them. Haunted by her past choices but desperate to protect the ones she loves, Tris, with Four at her side, faces one impossible challenge after another as they unlock the truth about the past and ultimately the future of their world.
THE DIVERGENT SERIES: INSURGENT opens nationwide in 2D, RealD, and Digital 3D on March 20, 2015!