Coming Soon
Details

Category: Coming Soon
Published: Monday, 27 January 2014 14:23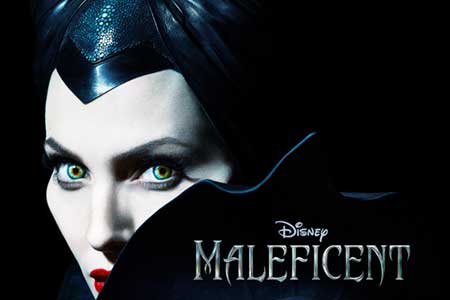 During the Grammy's telecast Sunday, Disney unveiled a new 90-second sneak peek of Angelina Jolie's MALEFICENT with a new rendition of "Once Upon a Dream" by Lana Del Rey. Take a look.
The well-known fairy-tale tune from Disney's classic animated film "Sleeping Beauty" was recorded by the Award-winning, American singer-songwriter Lana Del Rey for the live action prequel to "Sleeping Beauty." Lana Del Rey's "Once Upon a Dream" will be available for a free download for a limited time on Google Play. The re-imagining of the song will be featured on the end credits of the movie starring Angelina Jolie as Maleficent and Elle Fanning as Princess Aurora.
MALEFICENT opens May 30, 2014.
MALEFICENT explores the untold story of Disney's most iconic villain from the classic "Sleeping Beauty" and the elements of her betrayal that ultimately turn her pure heart to stone. Driven by revenge and a fierce desire to protect the moors over which she presides, Maleficent cruelly places an irrevocable curse upon the human king's newborn infant Aurora. As the child grows, Aurora is caught in the middle of the seething conflict between the forest kingdom she has grown to love and the human kingdom that holds her legacy. Maleficent realizes that Aurora may hold the key to peace in the land and is forced to take drastic actions that will change both worlds forever.