Coming Soon
Details

Category: Coming Soon
Published: Sunday, 11 December 2016 23:55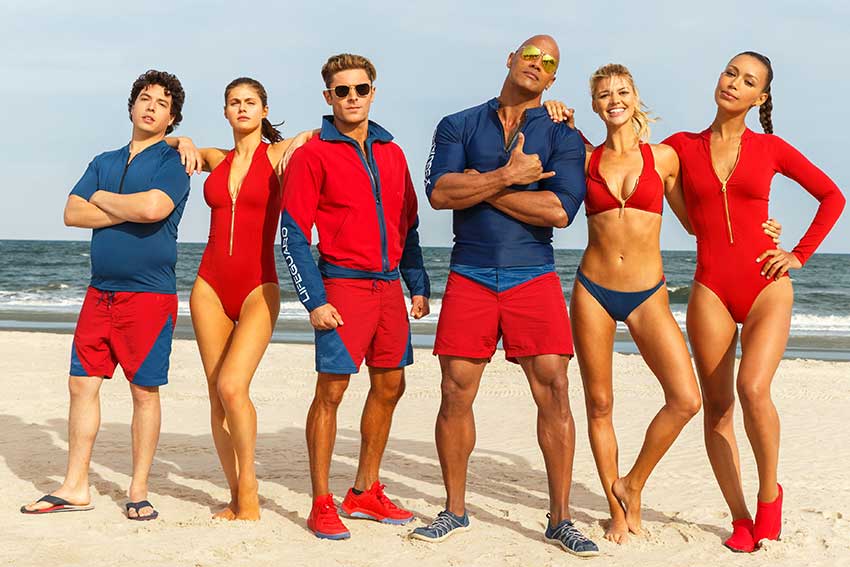 No one has high hopes for a movie screen adaptation of the cheesy 90s television show named BAYWATCH, so the new trailer for the movie starring Dwayne Johnson and Zac Efron shouldn't be a disappointment, but actually it is. The new trailer lays out the simplistic plot in a cookie cutter fashion. There's nothing smart about the big screen approach at least from what we can see in the first preview, but will anybody care as long as The Rock and Zac Efron flash those muscles, and the women parade their bods like in the original? What do you think about the trailer?
BAYWATCH follows devoted lifeguard Mitch Buchannon (Johnson) as he butts heads with a brash new recruit (Efron). Together, they uncover a local criminal plot that threatens the future of the Bay.
BAYWATCH opens May 19, 2017.