Coming Soon
Details

Category: Coming Soon
Published: Wednesday, 19 November 2014 11:46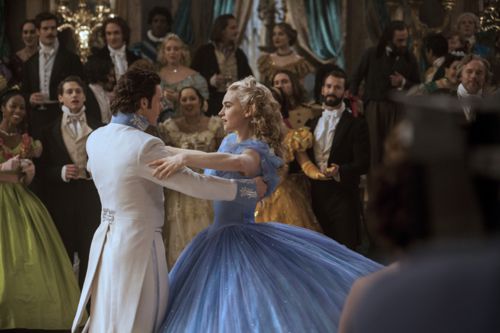 The first preview to Disney's live action Cinderella story has arrived, and it actually looks quite charming. "Downtown Abby's" Lily James is Cinderella and her prince charming is none other than "Game of Thrones'" Richard Madden while Cate Blanchett makes a wickedly good evil stepmother. Helena Bonham Carter as always brings her charming humor to the role as the fairy godmother. Watch the new trailer.
Actor/director Kenneth Branagh (Thor) directs this Cinderella reboot so there's hope that this live version of the classic fairy tale has a chance at actually being good. Judging by the first full trailer, the cinematography looks amazing and the color scheme really is quite eye-catching.
Richard Madden from "Game of Thrones" fame is barely recognizable as the prince, but he's as handsome as ever while Lily James captures the good-heart and innocence of Cinderella.
The movie's poster, featuring Lily James as Cinderella, was photographed by Annie Leibovitz exclusively for the film's campaign, and it certainly looks like a work of art. Additional photos by Annie Leibovitz featuring the cast from the film can be seen in the costume feature of Vogue magazine's December issue, on stands now.
What do you think of the new CINDERELLA trailer?