Coming Soon
Details

Category: Coming Soon
Published: Wednesday, 11 March 2015 22:59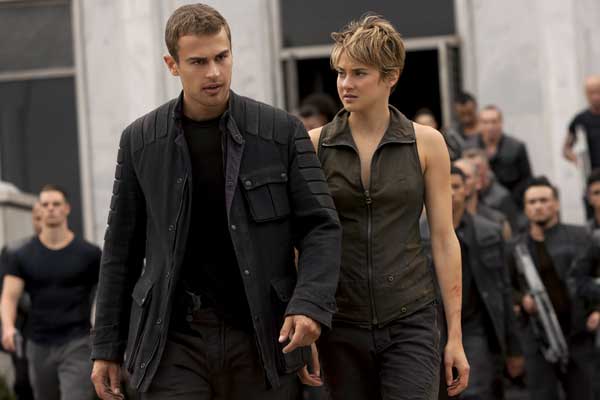 Shailene Woodley and Theo James return in THE DIVERGENT SERIES: INSURGENT on March 20, and to entice you to see the film in IMAX, Lionsgate has released a brand new INSURGENT IMAX ART.
As an added bonus for seeing the Divergent sequel in IMAX, IMAX will also be distributing limited-edition Google cardboards to view the INSURGENT Virtual Reality experience "SHATTER REALITY" in all Regal IMAX Theatres starting Thursday, March 19 while supplies last. So download the VR app and get your tickets now.
THE DIVERGENT SERIES: INSURGENT raises the stakes for Tris as she searches for allies and answers in the ruins of a futuristic Chicago. Tris (Woodley) and Four (James) are now fugitives on the run, hunted by Jeanine (Winslet), the leader of the power-hungry Erudite elite. Racing against time, they must find out what Tris's family sacrificed their lives to protect, and why the Erudite leaders will do anything to stop them. Haunted by her past choices but desperate to protect the ones she loves, Tris, with Four at her side, faces one impossible challenge after another as they unlock the truth about the past and ultimately the future of their world.