Coming Soon
Details

Category: Coming Soon
Published: Thursday, 23 July 2015 11:23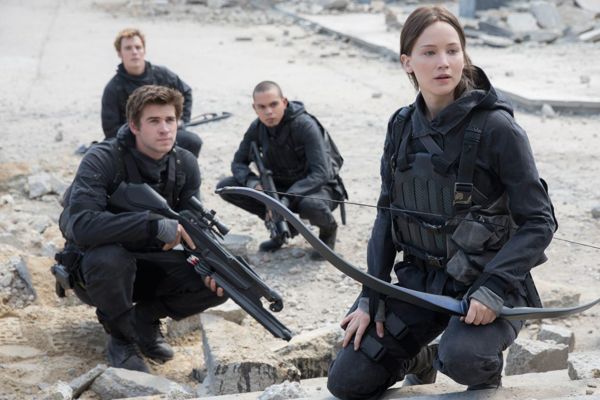 A full trailer for THE HUNGER GAMES: MOCKINGJAY PART 2 arrives, and it delivers on the epic conclusion we've been promised. Watch the trailer which has an element not seen in the movie versions yet - monsters of some kind.
In theaters November 20th, the rebellion comes to an end in the last installment of THE HUNGER GAMES franchise. Katniss (Jennifer Lawrence) is not only fighting Snow and the Capitol, but it seems she's also battling toothy creatures of some sort. We hear the book version contains human mutations that haven't been explored in the previous movies, so perhaps they will in the final film in the series.
THE HUNGER GAMES franchise will come to a close with the final chapter in the THE HUNGER GAMES franchise with MOCKINGJAY PART 2 on November 20th. Josh Hutcherson, Liam Hemsworth, Woody Harrelson, Elizabeth Banks, Julianne Moore, Sam Claflin, and Elden Henson (Netflix's Daredevil) return for the big finale.