Coming Soon
Details

Category: Coming Soon
Published: Sunday, 22 May 2016 15:49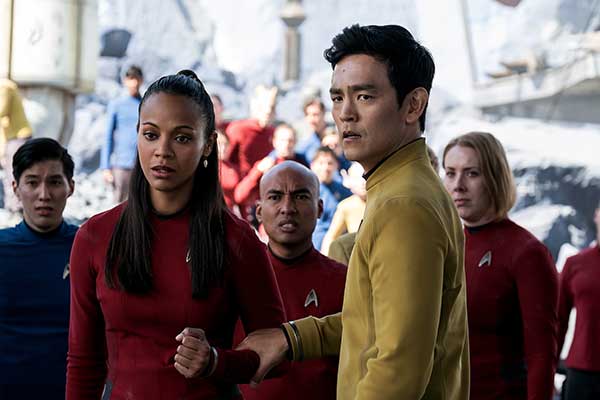 Now that's more like it. A new STAR TREK BEYOND trailer was released, and it's more in line with the franchise versus the previous preview 'Fast & Furious' cut typical of new director Justin Lin. Watch the new trailer which shows the crew of the Enterprise in dire straits with no ship, and does it tease a possible death in the STAR TREK family?
STAR TREK BEYOND, the highly anticipated next installment in the globally popular Star Trek franchise, created by Gene Roddenberry and reintroduced by J.J. Abrams in 2009, returns with director Justin Lin ("The Fast and the Furious" franchise) at the helm of this epic voyage of the U.S.S. Enterprise and her intrepid crew. In "Beyond," the Enterprise crew explores the furthest reaches of uncharted space, where they encounter a mysterious new enemy who puts them and everything the Federation stands for to the test.
Starring: John Cho, Simon Pegg, Chris Pine, Zachary Quinto, Zoë Saldana, Karl Urban, Anton Yelchin, Sofia Boutella, and Idris Elba
STAR TREK BEYOND is in movie theaters July 22.