Coming Soon
Details

Category: Coming Soon
Published: Monday, 10 April 2017 09:43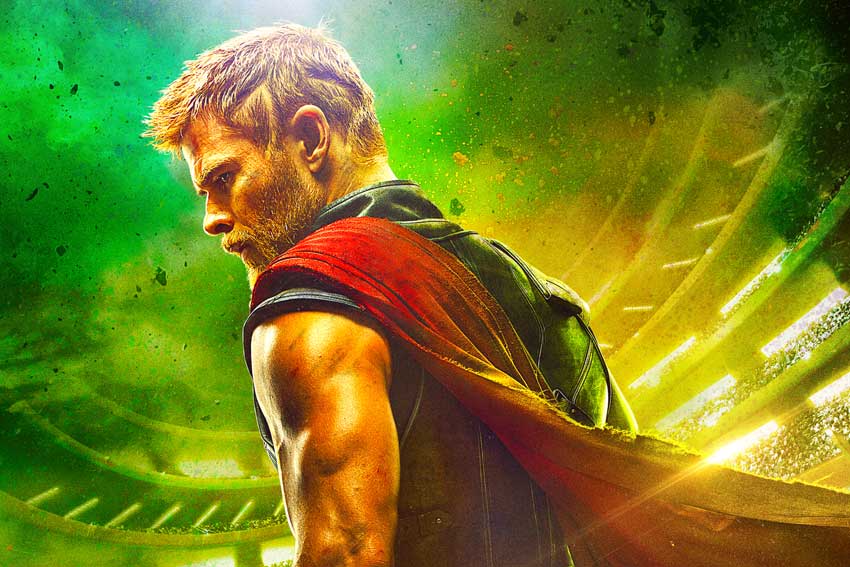 Marvel's THOR: RAGNAROK trailer is out, and for an early preview, they have given us a lot to chew on with the Hulk making his appearance in a gladiator arena against Thor. Cate Blanchett as Hela is the coolest villain we've seen, and she rocks the goth look.
Director Taika Waititi brings a cool factor to the third installment of the THOR movies, and the mood is much different than the previous installments. There's a comic book feeling to it and more comedy.
The Hulk makes his appearance in the teaser trailer and he's angrier than ever. We also get to see Idris Elba's Heimdall without his signature helmet reading for a fight.
The gang is all here in the teaser trailer with Chris Hemsworth, Tom Hiddleston, Cate Blanchett, Idris Elba, Jeff Goldblum, Tessa Thompson, and Karl Urban making an appearance. Missing from the first look is Mark Ruffalo (as Bruce Banner) and Anthony Hopkins.
Here is the official synopsis:
In Marvel Studios' THOR: RAGNAROK, Thor is imprisoned on the other side of the universe without his mighty hammer and finds himself in a race against time to get back to Asgard to stop Ragnarok—the destruction of his homeworld and the end of Asgardian civilization—at the hands of an all-powerful new threat, the ruthless Hela. But first he must survive a deadly gladiatorial contest that pits him against his former ally and fellow Avenger—the Incredible Hulk! "Thor: Ragnarok" thunders into U.S. theaters on November 3, 2017.