Coming Soon
Details

Category: Coming Soon
Published: Tuesday, 04 March 2014 23:09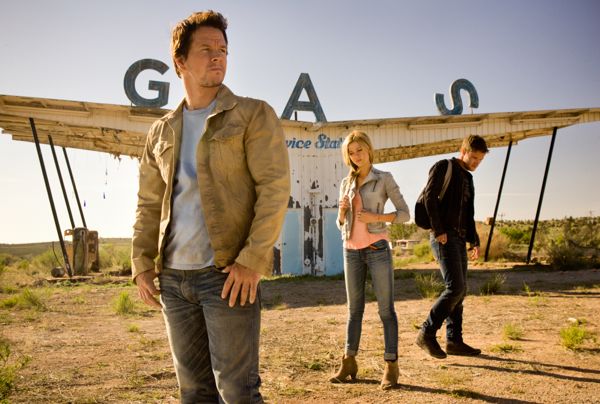 The plot is out..sort of in the new movie trailer for TRANSFORMERS: AGE OF EXTINCTION. The Autobots are now outlaws from the government and the men in black are out to get Earth's former allys, but there is also a new threat.
There's still lots of action, but more story in the new preview for the fourth film in the Transformers franchise helmed by Michael Bay. We already knew Mark Wahlberg plays some sort of mechanic, but we get more details of the down-on-his-luck Texan selling scraps until he finds Optimus Prime. Years after the previous films take place, it seems the Autobots have been MIA or at least hiding out. Cue the men in black who aren't playing games when it comes to finding Optimus Prime. Once that is set up, the trailer goes into action mode with the usual explosions and destruction. The icing on the cake is Optimus Prime battling a dinobot at the end of the new preview.
Bates Motel actress Nicola Peltz plays Mark Wahlberg's daughter, and of course, she's in peril by mid-trailer. Stanley Tucci makes an appearance as no doubt the government official pronouncing that they don't need someone anymore, which we assume is the Autobots.
Check out the action in the new movie trailer and character movie posters. The film opens June 27.