Coming Soon
Details

Category: Coming Soon
Published: Wednesday, 08 March 2017 15:20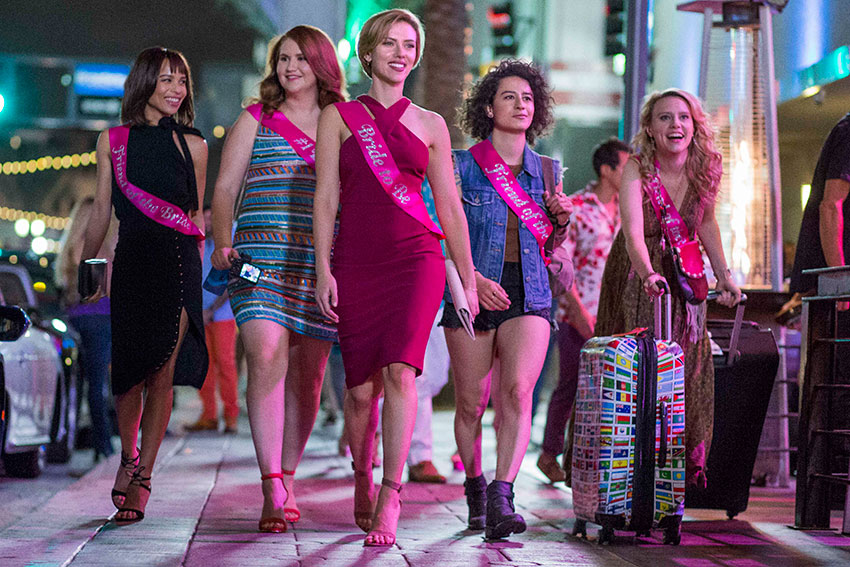 It's ladies night in the new movie ROUGH NIGHT, and the new trailer mixes pleasure with a dead body. Watch Scarlett Johansson, Kate McKinnon and Zoe Kravitz party like rock stars until an accident puts a full stop. Watch two newly released trailers with different footage for a film reminiscent of BRIDESMAIDS meets WEEKEND AT BERNIE'S.
Finally Scarlett Johansson is in a light-hearted movie after starring in a string of action movies (LUCY, GHOST IN THE SHELL, Marvel's AVENGERS) and she's getting to show off her comedic side.
In ROUGH NIGHT, an edgy R-rated comedy, five best friends from college (played by Scarlett Johansson, Kate McKinnon, Jillian Bell, Ilana Glazer, and Zoë Kravitz) reunite 10 years later for a wild bachelorette weekend in Miami. Their hard partying takes a hilariously dark turn when they accidentally kill a male stripper. Amidst the craziness of trying to cover it up, they're ultimately brought closer together when it matters most.