Details

Category: Interviews
Created: Friday, 23 April 2021 13:26
Published: Friday, 23 April 2021 16:22
Written by Lupe R Haas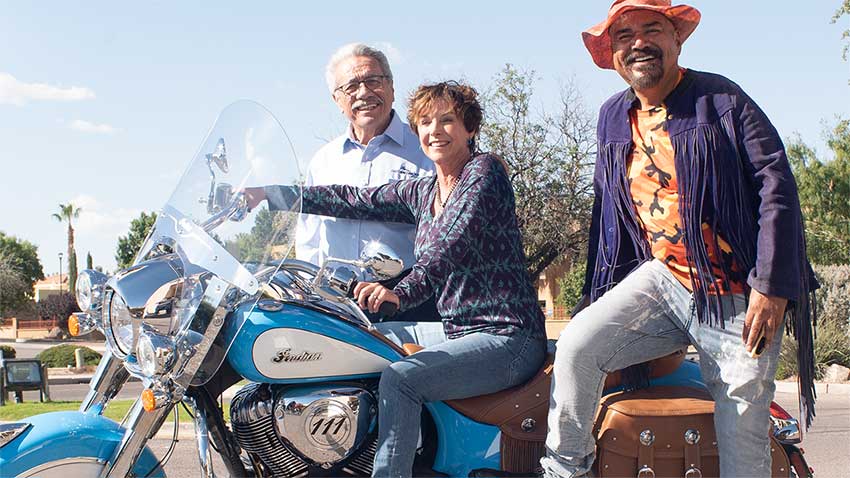 Veteran actress Kathleen Quinlan stars alongside Edward James Olmos and George Lopez in WALKING WITH HERB in theaters on April 30. The trio bonded over food and Dodger games while shooting in El Paso, TX. She also talks about her favorite moment from the classic film, APOLLO 13, and why she has a special connection to the Latino community.
In WALKING WITH HERB, Quinlan plays Olmos' supportive wife Sheila who encourages him to go on a heavenly mission with God's messenger Herb (Lopez). Sheila remains strong in her faith even after a tragedy strikes their family while Joe starts questioning religion.
A veteran actor, Quinlan has starred in films such as APOLLO 13, THE DOORS, BREAKDOWN, THE HILLS HAVE EYES and shows like Glee and Prison Break.
For more info about where to watch the movie, go to FathomEvents.com or WalkingWithHerbMovie.com.
Official Synopsis
Joe Amable-Amo is a bank executive and former amateur golfer struggling with his faith after an unexpected tragedy. Faced with doubts about himself, his purpose, and his belief in God, Joe is stunned when God tells him that he's been chosen to inspire the world and play in a world championship golf tournament. Guided by God's eccentric personal messenger, Herb, Joe learns that the seemingly impossible is possible…through faith, family, and second chances.
Starring Academy Award Nominee and Emmy Award Winner Edward James Olmos and George Lopez
Produced by Optimism Entertainment | Directed by Ross Marks | Written by Mark Medoff