Details

Category: Interviews
Created: Friday, 27 May 2022 14:37
Published: Friday, 27 May 2022 16:48
Written by Lupe R Haas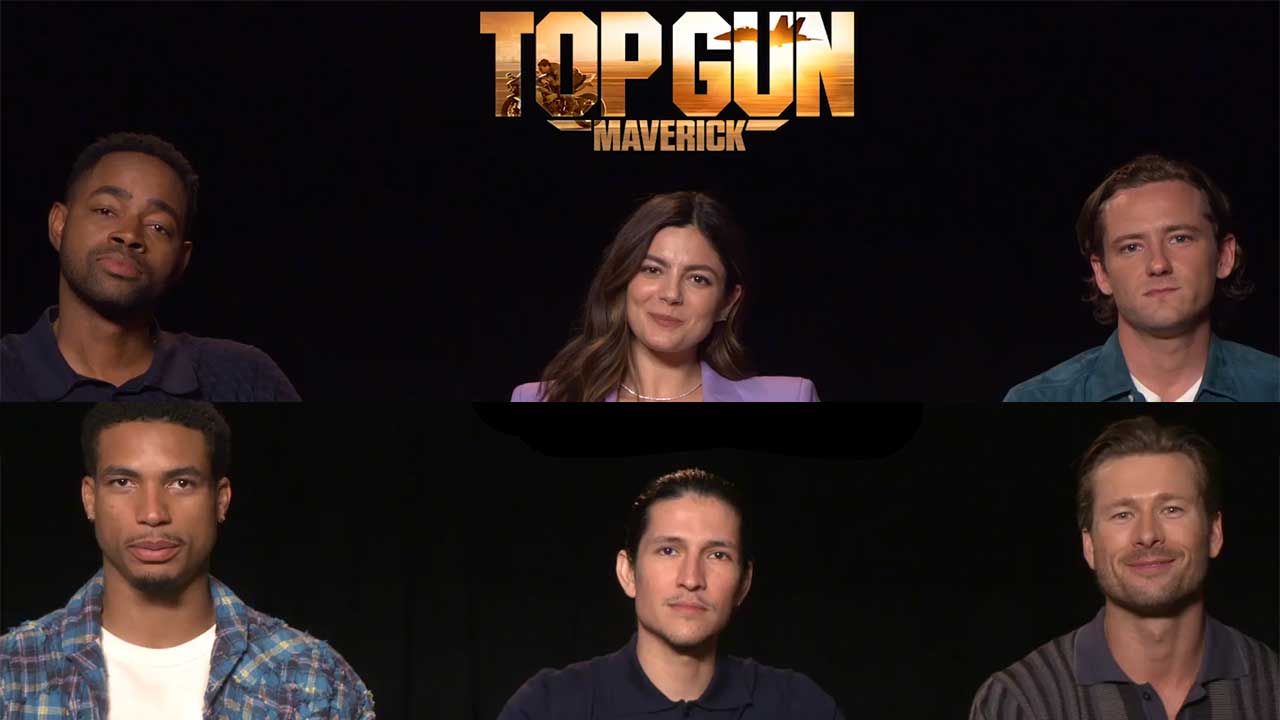 Tom Cruise personally oversaw the new TOP GUN: MAVERICK recruit's training with homework in the sky as well as written reports which he graded. Monica Barbaro (Chicago P.D.), Jay Ellis (Insecure), Miles Teller, Danny Ramirez (The Falcon and the Winter Soldier, Glenn Powell, and Greg "Tarzan" Davis (Grey's Anatomy) spill the tea on their training and which costar passed with flying colors without losing their lunch.
Tom Cruise took his new costars under his wing for an adventure in the sky for the sequel to TOP GUN. There was no faking it as fighter pilots in F-18s. Cruise developed a flight-training program for the actors to ease their way into the cockpit of an Armed Forces fighter jet. They operated the cameras in the cockpit with a push of the button, but it didn't always go as planned. The actors tell us the successes and mishaps in the sky.
TOP GUN: MAVERICK is now playing in movie theaters.
Miles Teller Interview: Tom Cruise Teased His 'Top Gun: Maverick' Costar on Set Over His Boo-Boo
Jon Hamm On 'Top Gun: Maverick' Costar -'Working with Tom Cruise Was One of the Best Experiences of My Life'