Details

Category: Interviews
Created: Tuesday, 27 September 2022 18:10
Published: Tuesday, 27 September 2022 18:10
Written by Lupe R Haas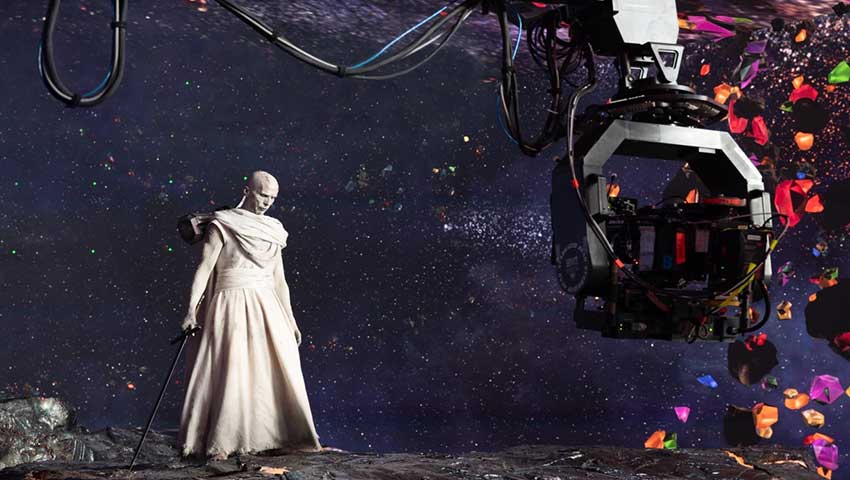 Virtual reality technology was a huge part of THOR: LOVE AND THUNDER during production. CineMovie talked to VFX Supervisor Jake Morrison about the huge undertaking for the space adventure and the pros and cons of using virtual reality over the blue screen.
Technology has changed dramatically in the last few years that allows actors and filmmakers to shoot in a 360 space in a virtual setting thanks to the surrounding LED screens called the Volume. The Mandalorian production used it to great effect, and now movies are capturing the action in-camera versus adding it during post-production. Morrison tells CineMovie there are many advantages to using the LED screens as well as disadvantages. He discusses the challenge of using VR over blue screen, and vice versa.
THOR: LOVE AND THUNDER is now available on 4K, Blu-ray and DVD.