Details

Category: Interviews
Created: Thursday, 01 April 2021 20:56
Published: Thursday, 01 April 2021 21:52
Written by Lupe R Haas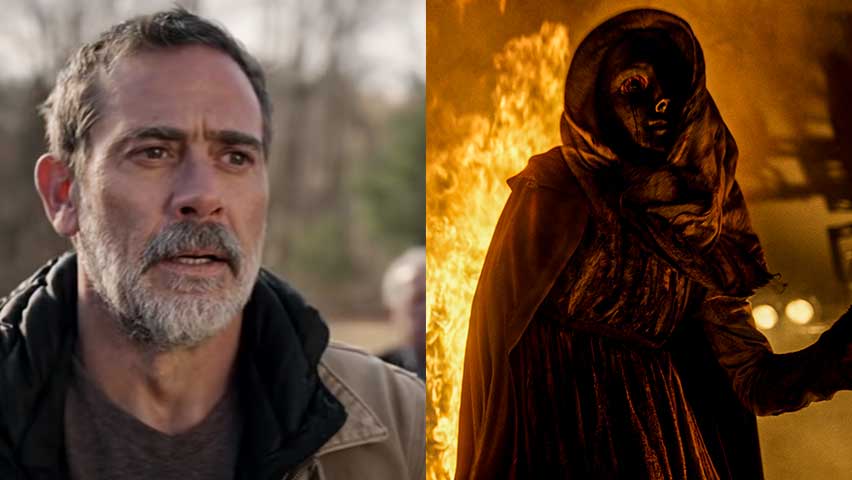 Jeffrey Dean Morgan (The Walking Dead) stars in THE UNHOLY, a horror film produced by Sam Raimi and written and directed by Evan Spiliotopoulos. Working on horror movies doesn't faze Morgan but working during the pandemic for this movie did.
In THE UNHOLY, a young hearing-impaired girl (Cricket Brown) is cured after seeing an apparition she believes is the Virgin Mary, and becomes a vessel for other miracles. Morgan's character is a disgraced journalist hoping to cash in the small town miracle, but he begins to question whether the miracles of a small town New England parish are the work of the Virgin Mary or something more sinister. THE UNHOLY also stars Cary Elwes, William Sadler and newcomer Cricket Brown.
Jeffrey Dean Morgan On Why He's About To Be Most Hated Man in America
CineMovie wanted to know from Morgan whether shooting a religious-based horror required some sort of cleansing after each scene or can he shake off the spiritual implications of the scary movie. Morgan reveals something else scared him much more than the subject matter.
"I always need cleansing,' says Morgan. "Yeah, I was able to shake it off. I've been doing this for a little while, and obviously done this kind of genre before. I did the POSSESSION with Sam [Raimi] ten, eleven, twelve years ago. I've been on The Walking Dead for a while. This genre doesn't freak me out as much shooting in the middle of an epidemic. That was much scarier. I was in very good hands with Evan so no I was okay."
THE UNHOLY is in movie theaters April 2.