Details

Category: Interviews
Created: Wednesday, 15 October 2014 16:16
Published: Sunday, 29 November -0001 16:00
Written by Lupe R Haas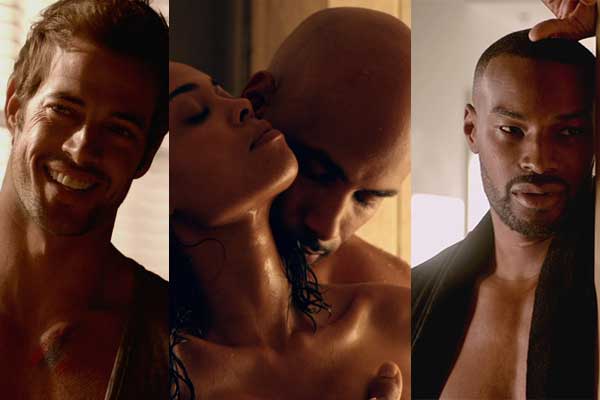 The hunks of ADDICTED may have looked confident on screen in their birthday suits, but William Levy, Tyson Beckford and Boris Kodjoe all had concerns about stripping down. The actors talk about the preparation for the intimate scenes including Tyson oiling up his behind to avoid the ashy look, and director Billie Woodruff reveals one of the actors needed a special extra large wardrobe piece to cover up.
ADDICTED director Billie Woodruff in the below video talks about Boris Kodjoe needing a special piece of wardrobe for his sex scenes in the movie. He's also revealing how he handled the actors concern for their level of nudity for the adaptation of Zane's novel turned film.
Tyson Beckford is showing all of his backside for his sexy new movie ADDICTED, and he's talking about how he went about making sure audiences weren't seeing his "ashy cheeks."
Latino hunk William Levy is also revealing that all their sex scenes were shot the first days on the set.
Actor Boris Kodjoe tells CineMovie he watched his sexy love scenes in ADDICTED with his wife sitting right next to him. The hunky actor wasn't too uncomfortable shooting his sex scenes with ADDICTED co-star Sharon Leal, but when it came to watching it with his wife and actress Nicole Ari Parker who he says was originally up for the role of the sexually-crazed wife, he got a bit nervous.
ADDICTED is now playing in movie theaters.