Details

Category: Interviews
Created: Friday, 06 May 2016 18:52
Published: Friday, 06 May 2016 18:52
Written by Michael Angelo Gonzalez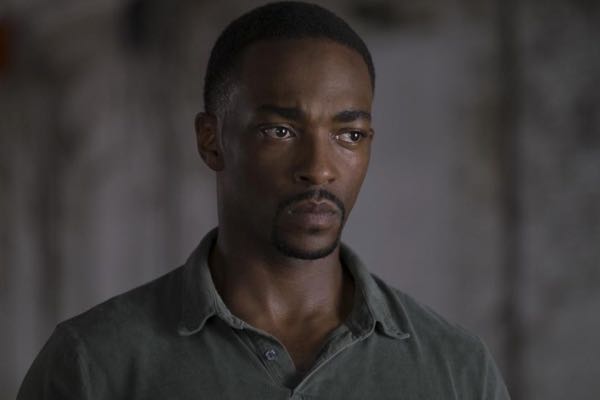 While the Marvel Cinematic Universe hasn't publicly announced a Falcon stand alone movie, Anthony Mackie has own ideas for his solo project. The 37-year-old actor also reveals his dream role and why he would learn Spanish to play one of his own personal heroes.
Anthony Mackie reprises his role for a fourth time as Sam Wilson/Falcon in CAPTAIN AMERICA: CIVIL WAR opening May 6. At a recent press event in Miami, Mackie reveals he'd be open to a stand alone movie and he has an idea where he would like to take the story.
The Falcon in the Marvel Cinematic Universe is quite different from the Marvel comics, says Mackie. In CAPTAIN AMERICA: THE WINTER SOLDIER, Wilson is introduced as former military and his Falcon suit is a byproduct of military testing. In his comic book origins, Sam Wilson hails from Harlem, and joins the Avengers when he meets Captain America. In the Marvel comics, Falcon eventually takes over as Captain America and the leader of the Avengers. Mackie would like to see a combination of both those origin stories if he were to star in his own Marvel movie.
Mackie would like to see a more hands-on, local hero who helps the downtrodden and needy of urban communities.
"I would love to see the idea of the Falcon being his own man in his own neighborhood and his own community and seeing how that works."
In addition, he would incorporate his military background by giving back to that community through "humanitarian" work including helping veterans suffering from PTSD, a pressing issue that affects millions of real war heroes fighting for our freedom every day.
Apart from playing a socially relevant character, Mackie says he will need help so which Avenger would he recruit? "I'm a hulk fan, I used to break my toys and scream, 'Hulk smash!'" exclaims Mackie in innocent child-like manner.
Created by writer-editor Stan Lee and artist Gene Colan, Falcon is Marvel's first African-American superhero. Anthony acknowledges the importance of playing such a ground-breaking character.
Marvel has done an outstanding job in diversifying their movies. Mackie gazes at the movie's promotional poster realizing things have truly changed, especially at home. At Halloween, when his son was given the choice for a superhero costume, Mackie says his child didn't choose his father's Falcon character.
"My son didn't see Falcon as a Black superhero. He saw him as a superhero...MY son wants to be the Winter Soldier."
Being a family man, Mackie's family grounds him every day.
"My family has kept me humble. I still take out the trash. My son loves the fact that I'm a superhero. My son thinks I'm really fighting crime with the good guys, and in many ways I am."
Mackie's favorite superheroes, dead or alive, are civil activist Martin Luther King and extinguished baseball legend Roberto Clemente. "I would learn Spanish just to play him in a movie." proclaims Mackie. "I got my Rosetta stone." Clemente was a black Puerto Rican revered all around the world and primarily in Latin American countries as a hero. Mackie played baseball growing up, and he was given his very first lesson in being a hero from these two iconic men.
The reason why Mackie did this movie is because "Marvel told me too," he jokes, "I just sign the paperwork." Marvel's writers and directors are not eating caviar high in the Hollywood hills discussing what it is to write movies all day. No, they stay in touch with the man's everyday work, (truck drivers and waitresses...etc), which they infused in all their movies, says Mackie. They add a real human aspect to a world of fantasy.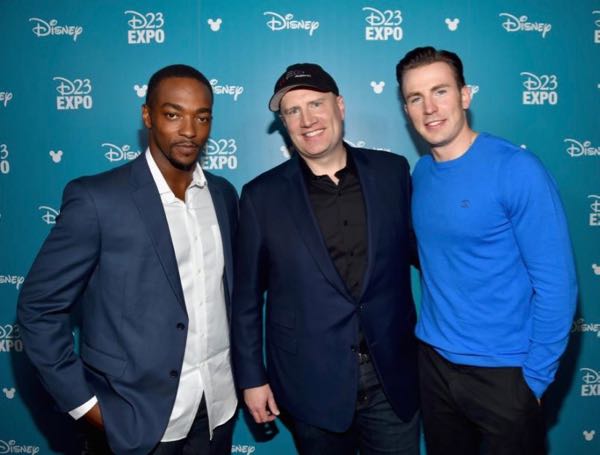 Every movie Mackie takes on is for a specific reason, whether it is for the physical stunt challenge and triumph, or the opportunity to be on screen with distinguished actors. That approach has paid off tremendously for this diverse actor.
RELATED POSTS
'Captain America: Civil War' Movie Review: It Makes Up For Age of Ultron



Premiere Photos: Team Captain America and Team Iron Man Take Civil War to Europe
Full Video: Team Captain America (Chris Evans, Paul Rudd, Sebastian Stan, Jeremy Renner, Anthony Mackie) Talks Civil War
riple 9's' Anthony Mackie, Chiwetel Ejiofor, Clifton Collins Jr and Director Talk Diversity in Movie
Ant-Man Bloopers and Behind The Scenes with Anthony Mackie's The Falcon
Paul Bettany Talks Directorial Debut with Wife Jennifer Connelly and Anthony Mackie in 'Shelter'