Details

Category: Interviews
Created: Wednesday, 25 September 2019 12:41
Published: Wednesday, 25 September 2019 12:41
Written by Lupe R Haas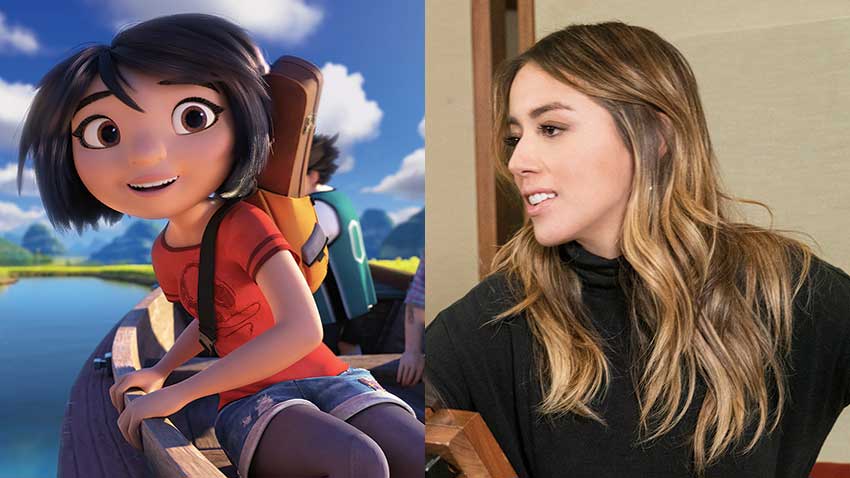 Chloe Bennet voices the character of Yi in Dreamworks Animation's "Abominable" which takes place in China. The "Agents of Shield" star says the animated movie represents a move towards Asian representation in Hollywood.
Chloe Bennet voices Yi in ABOMINABLE, a loner teen living in Shanghai, China who's reeling from the loss of her father. She's cut herself off emotionally from her mother and grandmother and works odd jobs to save money to travel. When she finds a Yeti hiding out on the roof of her apartment building, she decides to help him get back to Mount Everest where he was taken from by a billionaire collector of rare animals.
JOIN CMT MOVIE CLUB Become a Patron!
The film for the most part boasts an Asian cast and characters with the exception of the billionaire and his science doctor played by Eddie Izzard and Sarah Paulson. The setting provides a colorful and rich in culture background. Dreamworks and director Jill Culton collaborated with Pearl Studios, a Shanghai-based production company which was funded by Dreamworks Animation in 2012 along with a Chinese-based company. The director says they worked closely with the company to ensure the cultural references and look of the characters were accurate.
During CineMovie's sit down with Bennet, she was thrilled that Chinese-American children like herself can be seen in a positive light specifically for young girls. She's disappointed that a film like ABOMINABLE is a novelty in Hollywood, but she hopes one day that cultural differences will be normalized and not seen as different. Listen to what else the actress had to say about her experience on ABOMINABLE.