Details

Category: Interviews
Created: Thursday, 08 September 2016 23:30
Published: Friday, 09 September 2016 14:37
Written by Lupe R Haas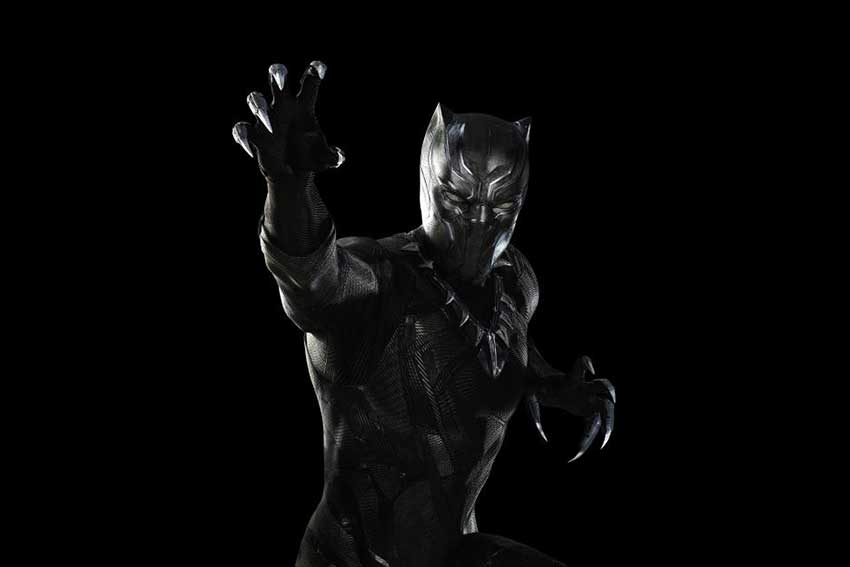 Marvel superheroes' costumes are constantly evolving throughout the Avenger and stand alone movies. Costume designer Judianna Makovsky was tasked with modifying more than a dozen superhero costumes and creating new suits for CAPTAIN AMERICA: CIVIL WAR. Makovsky provides some insight into the making of the outfits including Chadwick Boseman's initiation as the Black Panther.
Directors Anthony and Joe Russo first brought on costume designer Judianna Makovsky for CAPTAIN AMERICA: THE WINTER SOLDIER, and she was tasked in modifying costumes and superhero outfits for the follow up in CIVIL WAR which is coming to home release on Blu-ray/DVD on September 13. She is currently working on AVENGERS: INFINITY WAR Part 1 and 2.
In a recent interview with the costume designer who's worked on films such as the X-Men movies, HARRY POTTER AND THE SORCERER'S STONE and THE HUNGER GAMES, Makovsky revealed one important key principle when designing the outfits. The first question she asks is "does this suit revolve around Tony Stark technology." If so, her designs reflect the entrepreneur's high-tech advancements which may explain why there are hints of red in the majority of the CIVIL WAR costumes such as the Falcon played by Anthony Mackie. If you've seen the film, Falcon's costume now incorporates more red in both the costume and his new toy, the Redwing drone as does a few other costumes.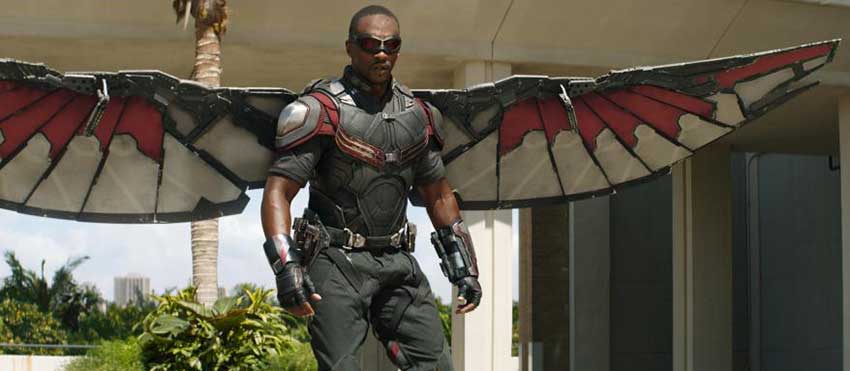 Makovsky points out that every director is different with the Avengers films having more color than the CAPTAIN AMERICA's muted colors. She says the Russo Brothers prefer colors that are more reality-based.
The ultimate say in costumes, however, goes to Marvel. Makovsky reveals that direction for the costumes is tightly controlled by Marvel.
"I work very closely with Marvel and their visual development team for the sort of iconic superhero costume. We work with them because these characters go from film to film, and Marvel has the plan for the future. I'm not involved in that plan necessarily so we work with what's coming down the line."
Makovsky and her team make their own clothes and superhero accessories out of a large Marvel warehouse. She rarely sends out costumes to be made, but given the size of the cast she had no choice.
"I try to make everything in house if Marvel will let me and if they got money to do it that way because I'm obviously a control freak."
She tells CineMovie "bits and pieces" are sent out such as Falcon's backpack and wings, part of Iron Man's suit, Black Panther and the Crossbones helmet were created by a third-party.
Compared to the aforementioned suits, other outfits like Scarlett Johansson's Black Widow may require less assembly but there are still many choices to make. When we first meet Natasha in IRON MAN 2, she is a sexy vixen, but by CIVIL WAR her suit has evolved into a more functional and sleeker design. Her growth as a character is reflected in her latest look, according to Makovsky who was going for a "simple and sleek" design.
"I really wanted to see the actress and the character more than see the costume."
When it comes to cleavage which we see more in earlier films, Makovsky wanted to move away from that since this character is now a representative for the Avengers at the U.N. in CAPTAIN AMERICA: CIVIL WAR.
"I personally tried to tone down that a bit. She has more authority. She's in charge. It is story based. It's what works for the story. There comes a point where you don't need that, sometimes you want it."
Aside from Marvel and the director's vision, the costume designer takes into consideration other factors.
"These clothes are not easy to wear. They're heavy. They're hot. We try and accommodate the action. We try to accommodate the actor. What would look good on them. No matter what the sketch turns out to be, it changes very organically. It'll change and grow as we go through fittings. What works for them. What works for the stunt men."
Makovsky says the most fun she had was making the Black Panther costume and seeing Chadwick Boseman's reaction when he first put on the tight leotard. Actors get self-conscious during their first fitting.
"Chadwick is amazing to work with. His expression was like 'what' when we put him in the tight-fitting leotard. "
The prospect of establishing a new character like Black Panther was daunting and "scary," on her part but the actors feel the same way.
"These actors when they put on these costumes, if they haven't done it before, they have no idea what to expect. You have to have a sense of humor for these fittings, for sure. They're pretty goofy when you're in there in tights. Welcome to the world of superhero costumes. They usually have a good sense of humor. They trust us that we're going to end up with something totally fun."
When CAPTAIN AMERICA: CIVIL WAR comes to Blu-ray and DVD on September 13, the possibility of freeze framing every scene on disk "terrifies" the designer. Fans will likely not pay attention to any close-up imperfections since they will be busy looking for Easter Eggs during the film, but don't expect any on the superhero costumes. Makovsky says her team don't typically plant any sort of hidden message or emblem in the suits since that domain belongs to Marvel and the directors.
Judianna Makovsky is currently in pre-production on AVENGERS: INFINITY WAR Part 1 and 2.