Details

Category: Interviews
Created: Tuesday, 12 August 2014 23:39
Published: Tuesday, 12 August 2014 23:39
Written by Lupe R Haas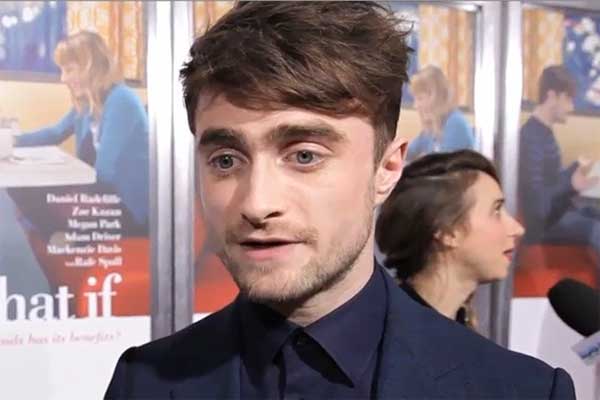 WHAT IF star Daniel Radcliff talks to CineMovie at the NYC premiere of his new romantic comedy and he's telling CineMovie why he's going the independent route versus Hollywood blockbusters post Harry Potter.
In his first leading role as a romantic lead, Daniel Radcliffe stars in WHAT IF along with Zoe Kazan, Adam Driver ("Star Wars: Episode VII") and Mackenzie Davies (AMC's "Halt and Catch Fire"). CineMovie's Justine Browning is getting Radcliff into trouble with a slip of the tongue. He's also revealing why he chooses quirky and dark material now that his no longer the famous wizard.
WHAT IF is playing in select theaters.