Details

Category: Interviews
Published: Friday, 28 September 2018 10:22
Written by Lupe Rodriguez Haas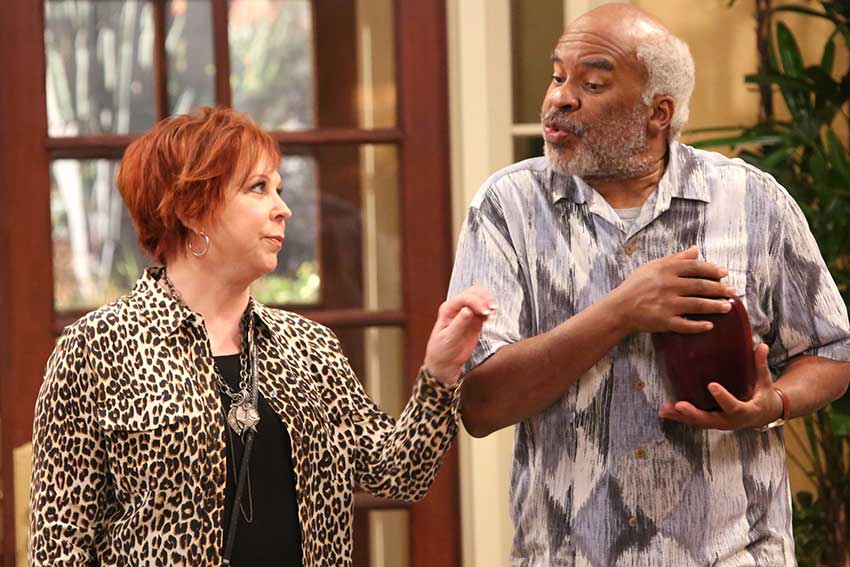 David Alan Grier stars with Vicki Lawrence in FOX's new fall show, "The Cool Kids," about four characters living in a senior facility from actor/producer Charlie Day ("It's Always Sunny in Philadelphia"). Grier looks good for a senior citizen but he tells CineMovie he needs help from the makeup department to put the crack in the black to look the role. And do you think David was throwing shade at us for shooting on an iPhone or really complimenting our guerilla style?
"The Cool Kids" premieres Friday, September 28 at 8:30pm on FOX, following the return of Tim Allen's "Last Man Standing." The new sitcom stars Grier, Vicki Lawrence, Leslie Jordan, and Martin Mull as mischevious senior citizens.
From executive producer Charlie Day and starring Tony Award nominee David Alan Grier ("The Carmichael Show," "In Living Color"), Emmy Award nominee Martin Mull ("Veep", "Roseanne"), Emmy Award winner Vicki Lawrence ("Mama's Family," "The Carol Burnett Show") and Emmy Award winner Leslie Jordan ("Will and Grace," "American Horror Story"), THE COOL KIDS is a multi-camera comedy about a rowdy, rag-tag group of friends living in a retirement community who are willing to break every rule in order to have fun – because, at their age, what do they really have to lose?
HANK (Grier) is the leader of this motley crew, a gruff, opinionated, 21st century Archie Bunker who will go to any lengths to have a good time. His loyal, but less than helpful, friends include CHARLIE (Mull), a bumbling wanderer who constantly goes off on tangents about some bizarre, barely believable episode from his life; and SID (Jordan), a fun-loving hedonist with a flair for the melodramatic. Complicating matters is MARGARET (Lawrence), a brash, confident woman who forces her way into their group and refuses to leave because she's not going to take crap from anyone – especially not these three.
But what unites them all is their shared belief that they're not done yet – not by a long shot. Growing old with dignity is for chumps. These self-proclaimed "cool kids" are determined to make the third act of their lives the craziest one yet.