Details

Category: Interviews
Created: Tuesday, 29 July 2014 15:15
Published: Tuesday, 29 July 2014 15:15
Written by Lupe R Haas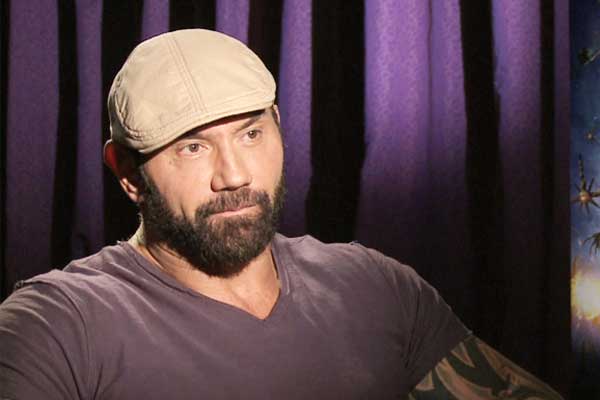 David Bautista didn't leave the ring to become an action hero or make lots of money. The former WWE wrestler talks to us about wanting to be taken seriously in Hollywood and he never imagined playing a superhero on the big screen.
David Bautista is now a Marvel superhero as Drax the Destroyer and we can expect to see him in many franchises in the near future. CineMovie sat down with David Bautista in Miami where he reveals that he never imagined that he would one day play a big time superhero. He admits when he transitioned into acting, he kept his expectations low, but he knew he wanted to play character roles.
The soft-spoken David Bautista is also talking about what he had to do to get into character with body make-up.
GUARDIANS OF THE GALAXY opens August 1st.