Details

Category: Interviews
Created: Thursday, 16 February 2017 07:18
Published: Thursday, 16 February 2017 08:10
Written by Lupe R Haas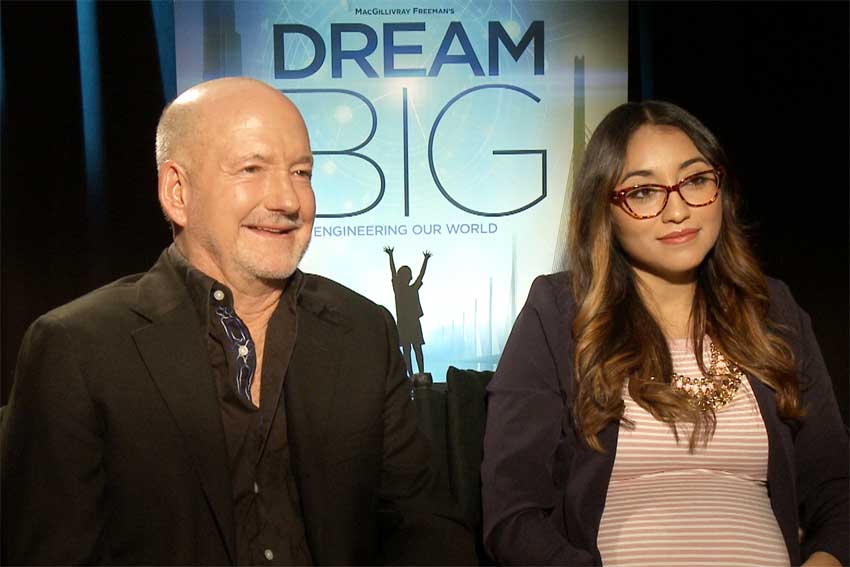 Who will build the future for the human race? That will be engineers, and a new documentary inspires younger generations to dream big in DREAM BIG: ENGINEERING OUR WORLD. We talked to documentary director Greg MacGillivray and one of the subjects in the documentary, Latina engineer Angelica Hernandez about inspiring young men and women to shoot for the stars and create a new future.
Opening February 17 in IMAX theaters, DREAM BIG marks the first film in IMAX, and giant-screen theaters to answer the call of the STEM (Science, Technology, Engineering, Math) initiative - which offers a fresh perspective on engineering and aims to inspire kids of diverse backgrounds to become the innovators, educators and leaders who will improve the lives of people across our entire planet.
Interview: Dream Big: Engineering Our World

Who will build the future for the human race? That will be engineers, and a new documentary inspires younger generations to dream big in Dream Big: Engineering Our World. We talked to director Greg MacGillivray