Details

Category: Interviews
Created: Wednesday, 15 October 2014 15:58
Published: Wednesday, 15 October 2014 15:58
Written by Lupe R Haas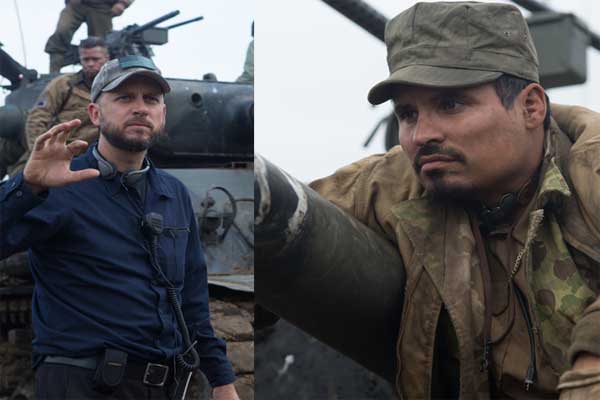 FURY star Michael Peña and writer/director David Ayer tell CineMovie there wasn't much research on Latino World War II veterans for their movie even though half a million Latinos served in the second World War. Peña and Ayer made up their own details about the Mexican-American FURY character.
At the Sony Studios in Los Angeles, FURY stars Logan Lerman, Michael Peña, John Bernthal and writer/director David Ayers sat down to talk about their new World War II film about a five-man tank crew led by Brad Pitt as they battle Nazis in Germany. Michael Peña (End of Watch, Grace Point) plays Gordo, a Mexican-American character in the crew. CineMovie asked the actor what sort of research he dug into for the historical character. Unfortunately, Peña and Ayer reveal there wasn't much documentation about the millions of Latino soldiers from that period. The director and actor sat down to develop the character from scratch using popular trends of that period for Latinos.
FURY is in movie theaters October 17.