Details

Category: Interviews
Created: Tuesday, 29 August 2017 22:22
Published: Tuesday, 29 August 2017 23:53
Written by Lupe Rodriguez Haas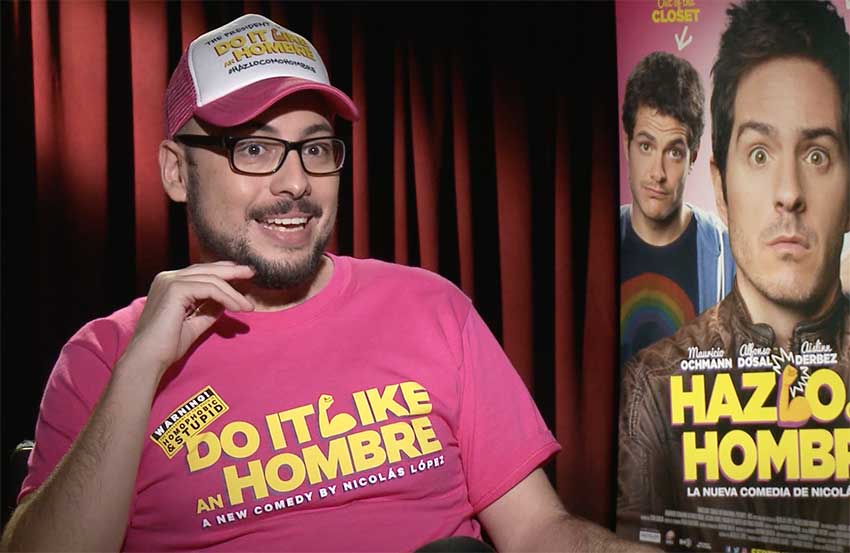 In the Spanish comedy HAZLO COMO HOMBRE, Mauricio Ochmann can't accept his best friend's new status as gay because of his machismo ways so he sets out to "cure" his friend's gayness. Chilean director Nicolas Lopez drew inspiration for the movie from a real-life situation. CineMovie sits down with director Nicolas Lopez who explain why he took the comedy route for the subject matter. Watch below.
HAZLO COMO HOMBRE is a comedy that follows the lives of two young couples who are not only in love – but best friends. One couple is married with a baby on the way – and the other is engaged. Their happy lives are turned upside down when the guy who is about to marry his best friend's sister discovers he's gay. Not only does his fiancée have trouble accepting the news – but his best friend refuses to believe it is true. Hilarity ensues as both men attempt to accept their new and very confusing lives.
HAZLO COMO HOMBRE opens September 1.