Details

Category: Interviews
Created: Thursday, 12 June 2014 23:47
Published: Thursday, 12 June 2014 16:45
Written by Lupe R Haas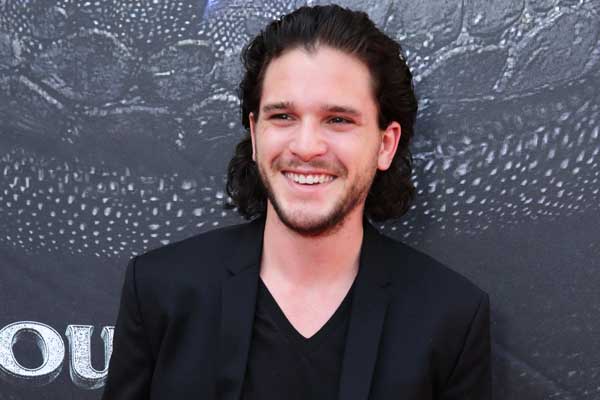 When Kit Harrington isn't playing Jon Snow on "Game of Thrones," the English actor is starring in Hollywood films including voicing an animated character for the first time in HOW TO TRAIN YOUR DRAGON 2. During our interview with the actor for his new movie, he referred to "Game of Thrones" as "never-ending." Is that a sign he's ready to move on from HBO's most successful series ever?
Kit Harrington never predicted he'd be doing any animation work. When Harrington got word he'd be joining Gerard Butler, Craig Ferguson, America Ferrera, Cate Blanchett, Jonah Hill and Jay Baruchel in HOW TO TRAIN YOUR DRAGON 2, he tells CineMovie he was "pleasantly surprised." He never imagined himself doing voiceover work. In the sequel to HOW TO TRAIN YOUR DRAGON, he plays a new character named Eret, a dragon trapper. Despite what people think, Harrington says voiceover work is not simple.
"It's not exactly easy work. People often dismiss it as easy work, but I just enjoyed it."
Harrington may have enjoyed his time in the sound booth for HOW TO TRAIN YOUR DRAGON 2, but it sounds like he may be tiring of his role in HBO's most popular series ever. When talking about returning to shoot "Game of Thrones" in July, he described the show as "never-ending."
His character Jon Snow is definitely growing into a more prominent figure on the current season of the show, but all his scenes are in the wintery cold called The North. The production takes him to Iceland so who can blame him if he's dreading returning to that ice box. Hopefully he can fight his way out of the North to a much warmer climate in season five next year.
At least he was happy returning to England to shoot a few films earlier this year which is the first time he's ever shot a film in his native country. Speaking of firsts, you can catch Harrington's first voice over role in HOW TO TRAIN YOUR DRAGON 2 when it opens June 13, 2014.