Details

Category: Interviews
Created: Wednesday, 15 March 2017 23:12
Published: Thursday, 16 March 2017 08:57
Written by Lupe R Haas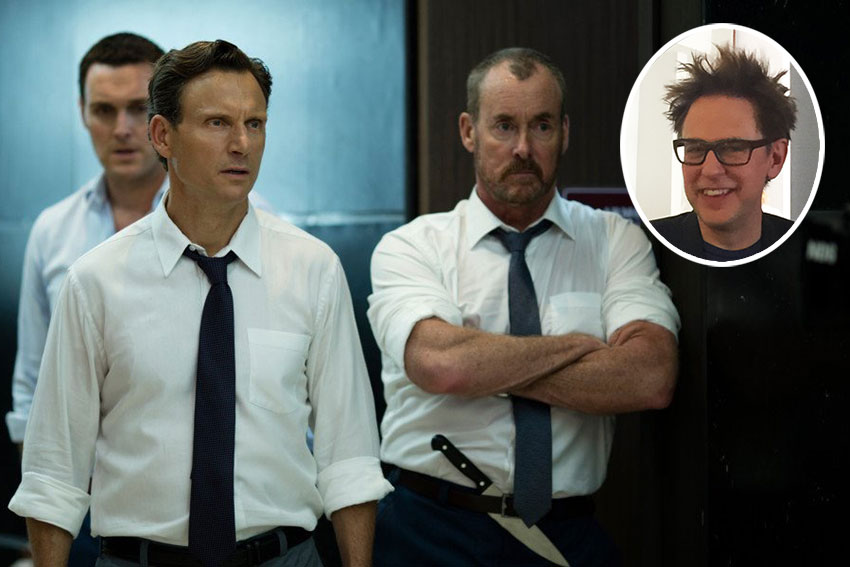 James Gunn took a time out from Marvel's big-budgeted GUARDIANS OF THE GALAXY VOL. 2 to make a horror film, THE BELKO EXPERIMENT. He wrote and produced THE BELKO EXPERIMENT, but handed off the directing reigns to Greg McLean (WOLF CREEK). The director explains the satisfaction he gets from making both types of film, and why the sequel to GUARDIANS OF THE GALAXY is his most personal film yet. Listen to the interview below.
James Gunn takes us into his mind as he discusses the two very different film projects. THE BELKO EXPERIMENT takes Gunn back to his horror roots with a horror thriller that is described as a twisted social experiment when office workers are pitted against each other in a game of survival. There's only two choices -kill or be killed. THE BELKO EXPERIMENT opens March 17.
At a recent interview with James Gunn in Los Angeles, he told CineMovie that like THE BELKO EXPERIMENT which examines human nature, GUARDIANS OF THE GALAXY VOL. 2 is also a study into humanity, and the Marvel film may be his most personal film yet. He also revealed that GUARDIANS OF THE GALAXY 3 is happening, but he's not sure if he wants to direct the third installment. He'll be making the decision in the next few weeks.
In the interview below, Gunn also states he's very happy and "creatively fulfilled" working with Marvel, and THE BELKO EXPERIMENT afforded him the same kind of creative freedom.
GUARDIANS OF THE GALAXY VOL. 2 opens May 5