Details

Category: Interviews
Created: Friday, 10 November 2017 22:00
Published: Friday, 10 November 2017 22:00
Written by Lupe R Haas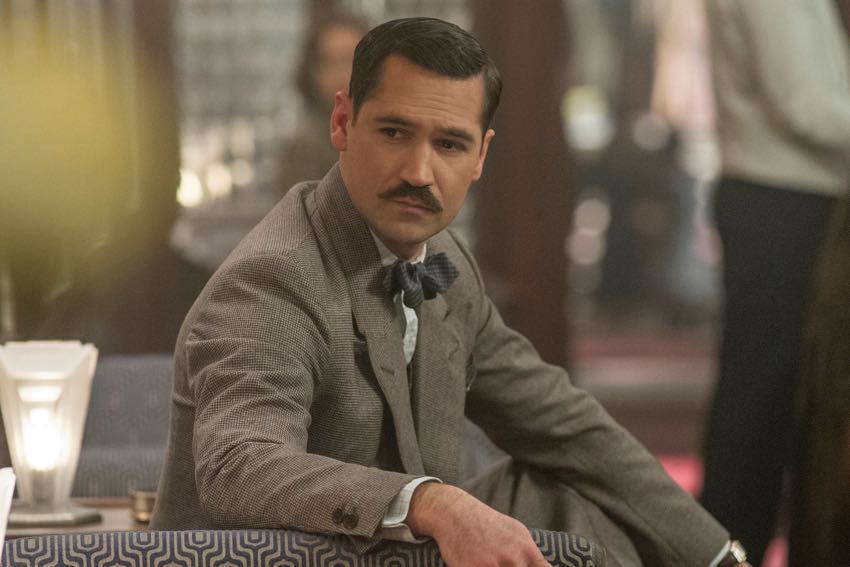 Actor Manuel Garcia Rulfo (THE MAGNIFICENT SEVEN) was speechless the first day on set of MURDER ON THE ORIENT EXPRESS when director and star Kenneth Branagh threw him into a scene with Judy Dench, Penelope Cruz, Michelle Pfeiffer, Johnny Depp, Derek Jacobi, Willem Dafoe and other actors without having met or rehearsed with them. Garcia Rulfo talked to CineMovie about how the cast bonded and the family atmosphere director Kenneth Branagh brought to the set.
Kenneth Branagh stars and directs the adaptation of Agatha Christie's 1934 novel MURDER ON THE ORIENT EXPRESS starring an A-list cast whose names are on most actor's bucket list of costars. The mystery drama unfolds on the Orient Express when 13 strangers become suspects in a murder. Famed detective Hercule Poirot (Branagh) must solve the crime before someone else joins the deceased.
Manuel Garcia-Rulfo is Biniamino Marquez in MURDER ON THE ORIENT EXPRESS, a businessman trapped on the train with a murderer. The Mexican actor is no stranger to period pieces and a large cast, having last starred with Denzel Washington, Chris Pratt, Ethan Hawke, Vincent D'Onofrio, Byung-hun Lee and Peter Sarsgaard in the rebooted THE MAGNIFICENT SEVEN. His co-stars on MURDER ON THE ORIENT EXPRESS, however, were actors he long admired so getting in front of them cold turkey on the first day was "nerve-racking" and the camera was focused on him, he tells CineMovie. Dench was on one side, Jacobi on another and Cruz in front of him.
"All the cast was on the train and I was like ' you can't do this to me, Kenneth, just like that,' he says. "I couldn't say the lines I was so nervous."
He was panicking for the first 20 minutes telling himself, "holy sh**. I hope this goes away."
Eventually he overcame the mini-freak out once the cast embraced him and they protected each other. He feels the move was deliberate by Branagh because the scene and story called for these strangers to be weary of each other. He heard from other actors that it was the same experience for them.
"I think he did it because he wanted the nervousness of the first day to be there. It serves the story if the characters are uneasy."
Soon the cast were all comfortable with each other and he credits Branagh with creating a "relaxed" and "friendly" set. It was a family environment where no divas or egos existed, he says. He's been on sets with mega stars who get the presidential treatment with elaborate trailers, but there was none of that during the production which shot on a soundstage.
Since Branagh comes from a theatrical background, he treated the set like a stage play. While Branagh was strict and committed when the cameras rolled, in between takes, he kept the cast on their feet with jokes and riddles about each other's past work. The 36-year-old actor loved the collaborative nature of Branagh's direction.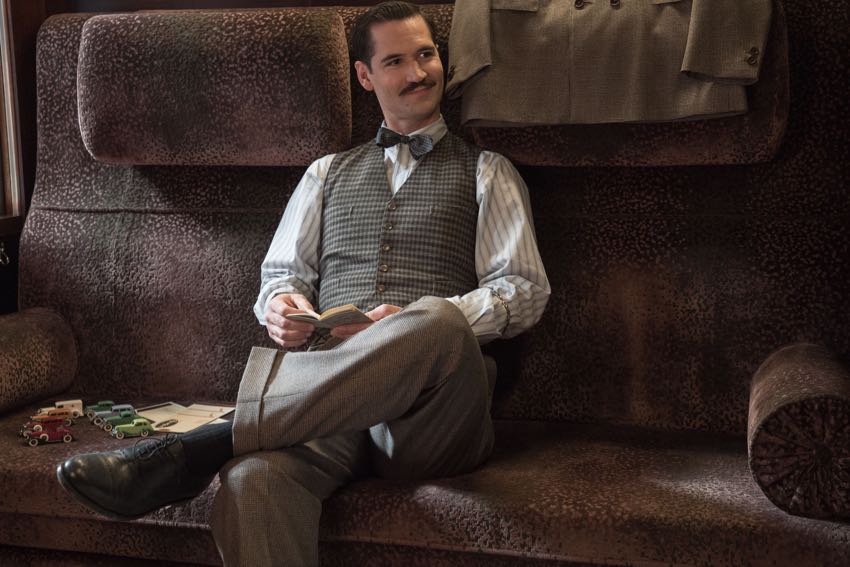 "Instead of saying 'Oh, do this,' he's like, 'What do you think Manuel? Do you think your character would do this?' We appreciate that as actors."
He also bonded with his Spanish-speaking co-star Penelope Cruz. "I loved her right away," he says about the actress who he describes as "amazingly talented with a good heart." The Spanish-born actress helped the cast bond over a game she created called Werewolves. She would gather the actors on Fridays and Saturday's after work at the hotel for a game every week. "It made us bond better," says the Mexican native.
In MURDER ON THE ORIENT EXPRESS novel, Garcia Rulfo's character was an Italian character named Antonio Foscarelli. Branagh changed it to a Latino character. The characters and actors are a diverse bunch which served to propel the story forward when passengers use the race card to throw suspicion away from them. Garcia Rulfo couldn't even imagine how much worse it was for minorities back then given how bad it is now in the recent political climate. He feels it's important to have this dialogue regardless how uncomfortable it makes people.
"As storytellers, we have to speak up and put it out there. Sometimes it hurts. Why would they put this in. We have to. We have to speak up and say this is wrong."
Up next, the actor who hails from Guadalajara, Mexico stars in another ensemble with Josh Brolin and Benicio del Toro in SOLDADO, a sequel to SICARIO. Yet again he's working with an actor he greatly admires.
"I'm such a fan of the guy," he says of del Toro. "He's one of those actors I admire so much. He has a presence that you don't see on actors very much. I've never seen an actor so dedicated to what he does, such passion."
While he enjoyed working with him, SOLDADO was a challenge for Garcia Rulfo. The film centers around the escalating war against drugs along the border of the United States and Mexico. The subject matter hits close to him.
"It's a very dark character. It was heartbreaking… I mean it was fun to play but sometimes it was heartbreaking because it's very personal to me with what's happening in Mexico. It's very close to the situation. "
SOLDADO opens June of 2018, but you can watch Manuel Garcia Rulfo on screen now in MURDER ON THE ORIENT EXPRESS.