Details

Category: Interviews
Created: Sunday, 19 May 2019 17:33
Published: Sunday, 19 May 2019 18:08
Written by Lupe R Haas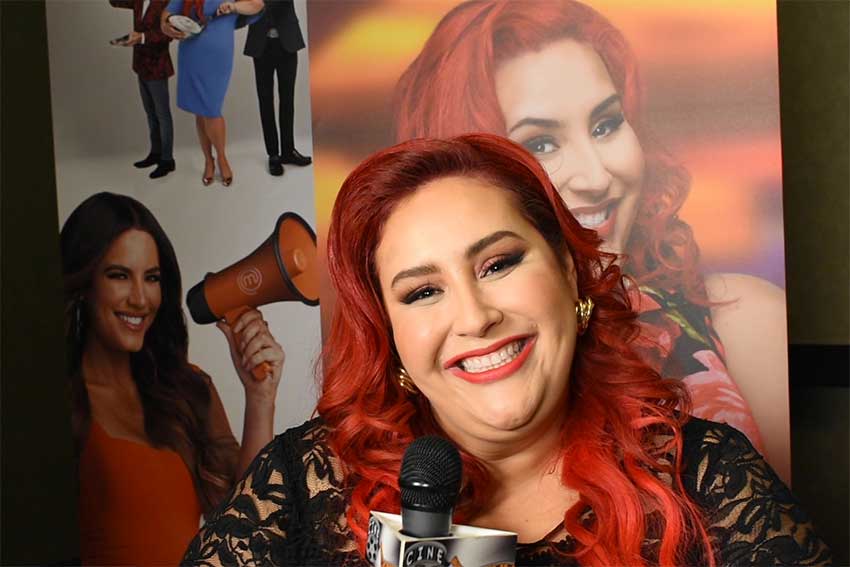 "MasterChef Latino" season 2 premieres Sunday, May 19 on Telemundo with Masterchef season 6 winner Chef Claudia Sandoval judging contestant's cooking skills along with professional chefs Ennio Carota and Benito Molina. Not only will they be judging the competition but the three hosts will compete against each in teams, she tells us in the video interview below.
Born and raised in San Diego, California, in a family originally from Mazatlan, Sinaloa, chef Claudia Sandoval grew up with her mother and grandmother, who taught her how to cook since she was a little girl. The chef still lives in San Diego, and she tells CineMovie her family and mom still question her cooking skills but they keep her grounded. She also wants to inspire other Latinos to follow in her footsteps and show a positive portrayal of Latinos to the world.
Home Cooking With Masterchef Season 6 Winner Claudia Sandoval
The new season of MasterChef Latino promises more intense competition, more challenging challenges, more competitive contenders and a battle between judges from start to finish. Only one of 15 lucky contestants will win the $ 100,000 grand prize and take home the coveted title of MasterChef Latino.
'MasterChef Season 6' Finalist Claudia Sandoval Wants To Cook For Mariah Carey