Details

Category: Interviews
Created: Tuesday, 17 February 2015 08:41
Published: Tuesday, 17 February 2015 09:41
Written by Lupe R Haas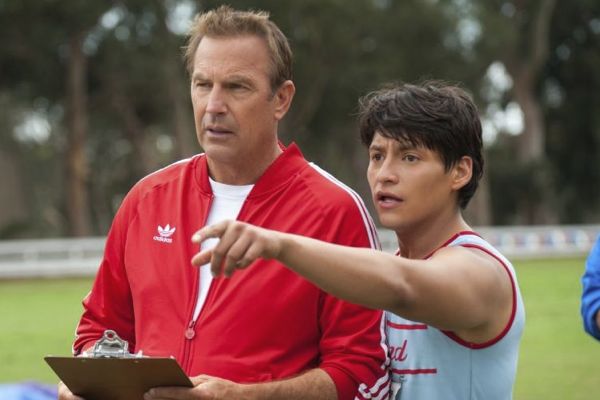 Kevin Costner has been making sports movies for over 25 years now and his legacy continues with Disney's MCFARLAND USA. The 60-year-old actor has already conquered some of his favorite athletics on the big screen, most notably baseball with Field of Dreams and Bull Durham, football with Draft Day, and golf with Tin Cup.
This time around, Costner took on a sport he wasn't as familiar with as he portrays coach Jim White, who in 1987 took a group of inexperienced Latino boys and turned them into a champion cross-country team. Nevertheless, Coach Jim White humorously revealed to us that his first choice to play him would have been Clint Eastwood!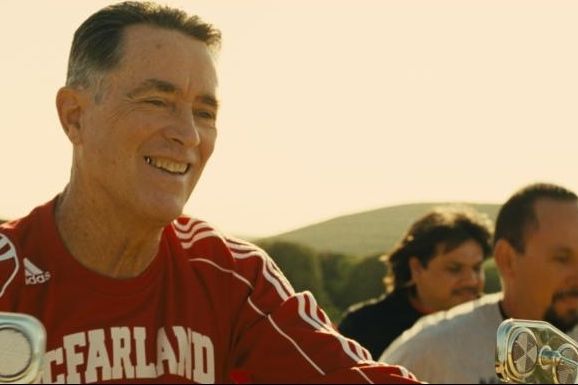 At a recent press event for the film, Cinemovie sat down and chatted with Costner, Director Niki Caro, and the young Latino actors who played the runners. According to Costner, the key to making a great sports film is not putting too much "sports" in the movie. The films that he chooses to work on are never just about the athletics, but about the journey of the characters that play the game.
"I enjoy sports so much to the point that I wouldn't do a movie unless I knew it had a chance to be good. I'm not dying to do a sports film and just have it look average. I wait for something to come along that's a clear sound that I can respond to, that I can move to."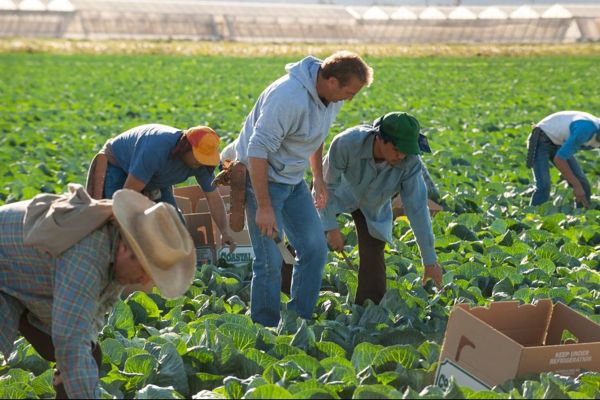 What resonated most for Costner about this project was the films backdrop: McFarland, California, a small agriculture town with a hardworking Latino population. In fact, the area also had a personal significance for Costner. During his junior year of high school he lived in a nearby town called Visalia and developed an appreciation for the migrant farmers working the fields.
"Bending down to work and seeing a field go forever and understanding this is forever every week. The appreciation for who these people are...This is as American of a story that you can have. You think apple pie and baseball is American? No. MCFARLAND is way more American than any of those things."
There's a very touching scene in the film where Coach Jim White enlists the help of the community to throw a quinceañera for his daughter. For Costner, this was one of the most moving moments of the film considering he's a father of three daughters, and understands how difficult it is to accept their transition into adulthood.
"The things this culture brings to America to highlight a young girls coming of age I had never been a part of . It's the thing you want as a father and the thing your scared most of as a father. We had chickens and shit out. The lights were everywhere. It was lovely. It was modest, but a single moment. The community rallied around that. I liked all of it."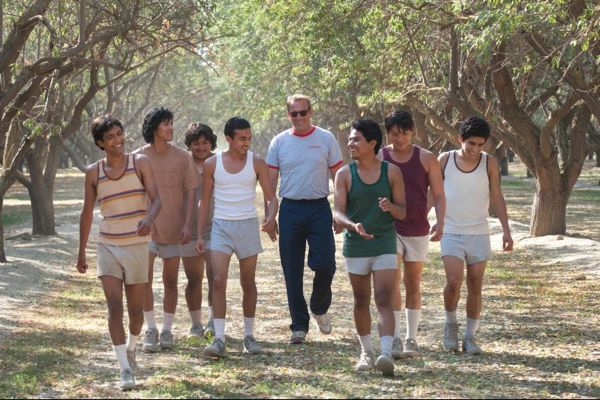 According to director Niki Caro (Whale Rider), if you drive to MCFARLAND you'd actually see the people you see on screen. When Caro began to build her team, she held casting calls in MCFARLAND, Bakersfield, and San Diego. Amazingly enough, the auditions that she liked best came out of MCFARLAND; so most of the actors happen to be locals of the community.
"It's deeply satisfying for me to go there and tell a story that is not only meaningful but is true and real and tell it with the real people."
Caro added, " They're so happy and grateful to be in this movie, but they're not as grateful as I am to have had the opportunity to work with them and work on this story to light this culture up."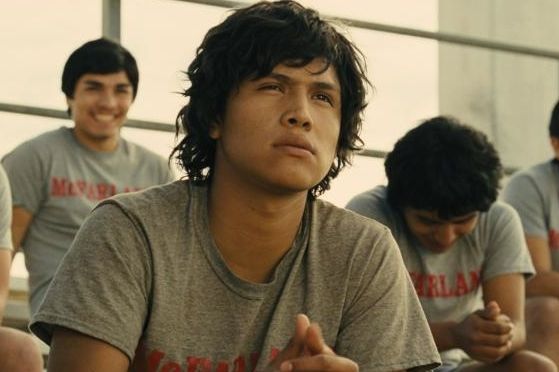 The young actors concluded the conference with some discussion about what this film means to their lives, the community of MCFARLAND, and Latino culture in the film.
Newcomer Johnny Ortiz ("American Crime") who plays Jose Cardenas, was incredibly appreciative for his role considering he comes from a family of gangbangers and wanted to break the chain.
"I had to become something in life and wanted to change for myself. Niki has been so great for casting me in this role. I'm proud that Niki did this story and proud to say to Latino's, lets rise!"
Carlos Pratts (Paranormal Activity: The Marked Ones) who plays Thomas Valles chimed in saying that for the longest time Latinos have been ready to see themselves in a better light and Disney's done it with this film.
"Now we have that. This film shows us that. Everyone needs a Jim White. This film is the truth and I can't wait to see more of it out there because Kevin and I are the same. He's just got a lot more money," joked Pratts.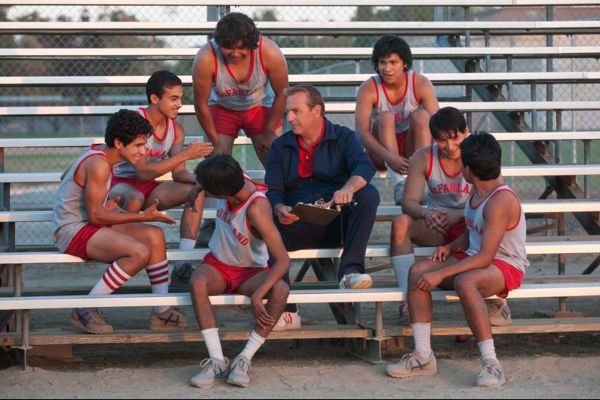 MCFARLAND USA races into theaters February 20th.