Details

Category: Interviews
Created: Thursday, 13 September 2018 11:57
Published: Thursday, 13 September 2018 12:32
Written by Lupe Rodriguez Haas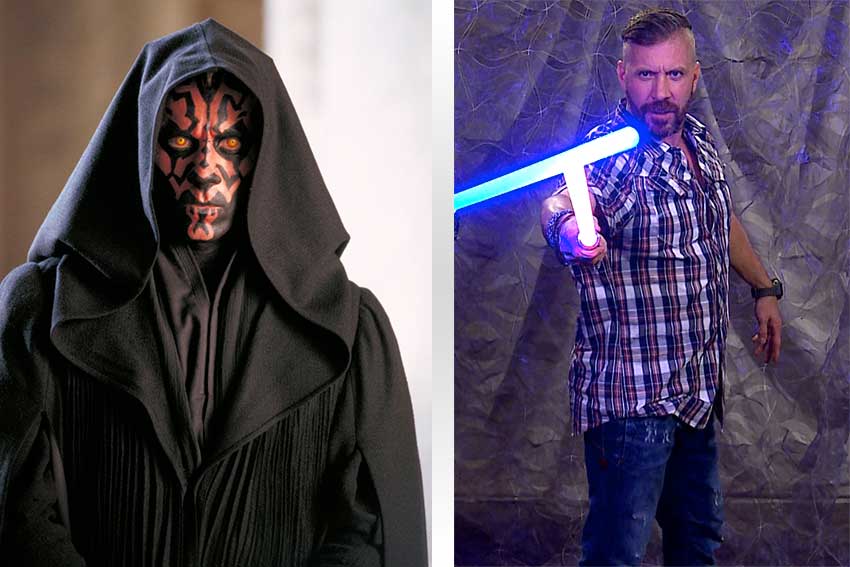 Martial artist and actor Ray Park reprised his role as Darth Maul in the Han Solo origins story, SOLO: A STAR WARS STORY. CineMovie sat down with Ray Park to talk about getting the call to play the Sith Lord once again and he's teaching me the ways of the dark side with a lightsaber in celebration of the Digital and Blu-ray and DVD release of SOLO.
Raymond "Ray" Park is best known for his STAR WARS character, the double-bladed lightsaber-wielding Darth Maul who first appeared in STAR WARS: EPISODE 1: THE PHANTOM MENACE. The Scottish actor surprised fans when he once again donned the cloak and make-up for his return in SOLO: A STAR WARS STORY. At the Walt Disney Studios in Burbank, CA, CineMovie got the chance to sit down with the actor to discuss his return while also showing some tricks with a lightsaber.
Interview with 'Solo: A Star War Story's' Chewbacca in the Millennium Falcon Cockpit
Park started his career as a martial artist at the age of seven, thanks to his father's fascination with Bruce Lee. After competing in several martial arts tournaments, he switched careers as a stunt double and actor. He's played Toad in X-MEN, Snake-Eyes in G.I. JOE: THE RISE OF COBRA and G.I.: JOE RETALIATION.
Watch Full 'Solo: A Star Wars Story' Press Conference with Donald Glover, Paul Bettany, Emilia Clarke, Alden Ehrenreich
Catch Ray in SOLO: A STAR WARS STORY on Digital September 14, and on Blu-ray/DVD September 25.
Solo: A Star Wars Story Behind The Scenes: Donald Glover's Tour of Lando's Millenium Falcon
is