Details

Category: Interviews
Created: Saturday, 25 February 2017 13:47
Published: Saturday, 25 February 2017 14:27
Written by Lupe R Haas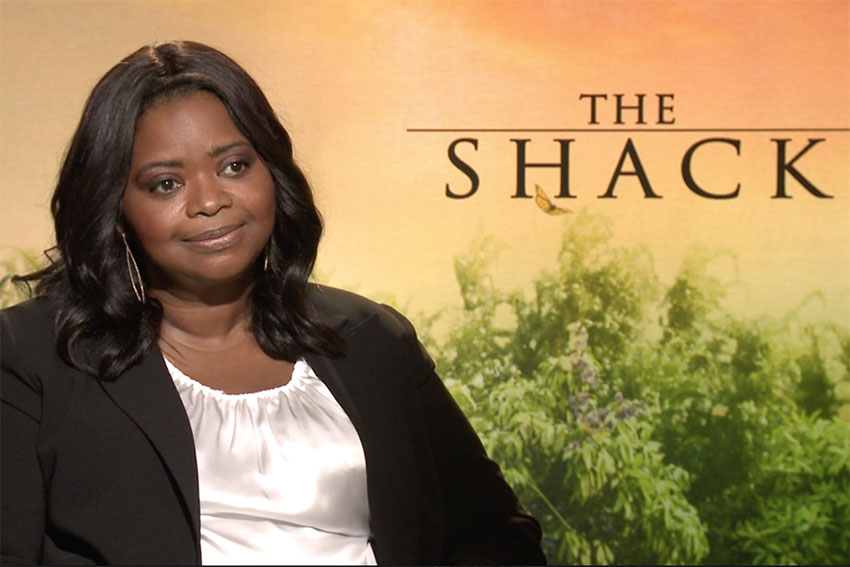 In her religious teachings, Octavia Spencer was taught God was a man, so when she was offered the role of God referred to as "Papa" in THE SHACK - she had to think twice. Spencer tells CineMovie why the role was more difficult than any other character.
Based on the New York Times best-selling novel. THE SHACK stars Sam Worthington as Mack Phililips, a father of three who has lost faith when a family tragedy hits. Facing a crisis of faith, he receives a mysterious letter urging him to go to an abandoned shack. There he encounters three mysterious figures including God who goes by the name of Papa.
Octavia Spencer plays Papa, but initially she had to think the role through as her perceptions of God were based on her Southern Baptist upbringing. Her conventional image of God was that of a man. Since she had no frame of reference of a black woman as God, she approached it in a different way. Director Stuart Hazeldine suggested she read a few books on grief and religious theory to help her form the character. After much thought, she decided to play Papa as a parent, a mother who failed Mack as a child. Her image is that of a kindly neighbor Mack knew as a child.
THE SHACK opens March 3.