Details

Category: Interviews
Created: Monday, 07 March 2016 08:25
Published: Monday, 07 March 2016 09:11
Written by Lupe R Haas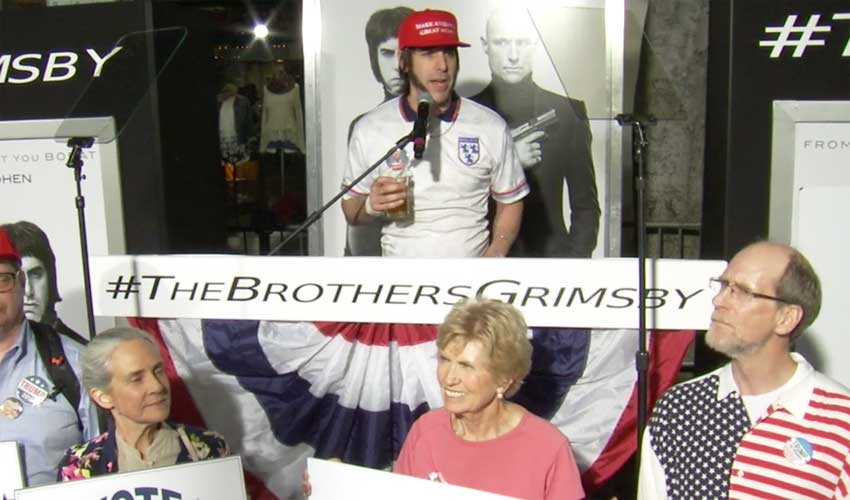 Does anyone really know the real Sacha Baron Cohen? "Nobby" is the British actor's latest creation of wacky and crude characters. The man known as Ali G, Bruno, Borat and The Dictator showed up at the premiere of his new film, THE BROTHERS GRIMSBY as the character from the movie and pledged his allegiance to Donald Trump. CineMovie was on the red carpet premiere to get the real truth about who Sacha Baron Cohen really is, and why he's endorsing Trump.
Cohen often hides behind his disguises at public events including at the Oscars when he surprised the producers by presenting as Ali G. So who is real man behind the facade? We get the scoop from his closest colleague.
THE BROTHERS GRIMSBY is in theaters March 11.