Details

Category: Interviews
Created: Monday, 19 November 2018 12:16
Published: Monday, 19 November 2018 12:16
Written by Lupe R Haas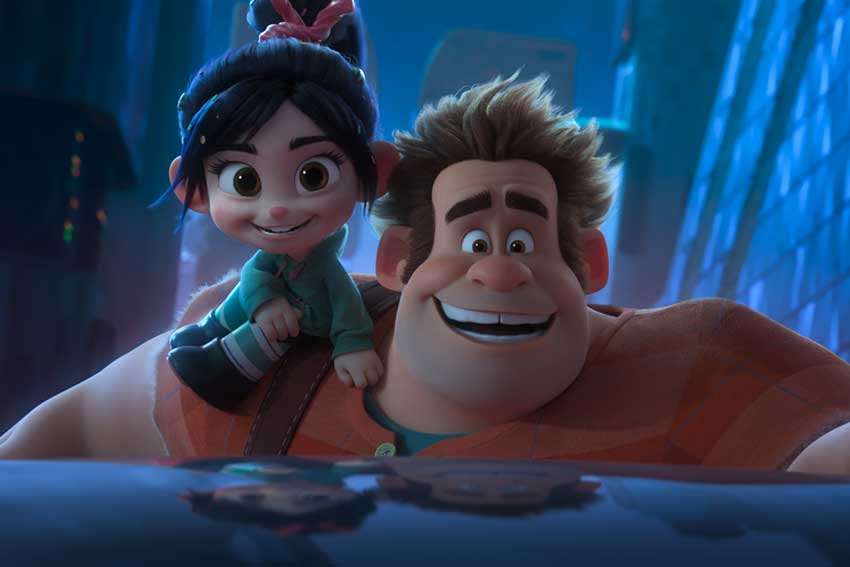 Wreck-It Ralph returns to break the internet in the follow-up to 2012's WRECK-IT RALPH with John C. Reilly reprising his role as our favorite arcade game character along with his BFF Vanellope von Schweetz voiced by Sarah Silverman. The RALPH BREAKS THE INTERNET stars reveal there's an R-Rated version of the Walt Disney movie with some naughty improvisation happening in the recording session.
Ralph and Vanellope leave the arcade game world to venture into the universe of the internet to find a spare part for Vanellope's racing game. Wreck-It Ralph lives up to his name and wrecks the world wide web. Jack McBrayer and Jane Lynch return as Fix-It Felix and Sergeant Calhoun, now a married couple. Taraji P. Henson joins the cast as an algorithm named Yesss.
At the core of the movie is Ralph and Vanellope's relationship which runs its course like any other real-life relationship. John C. Reilly describes Ralph and Vanellope's relationship in RALPH BREAKS THE INTERNET.
"There's a lot of really fun stuff, but then we're also playing with this idea that the arcade is like the childhood arena of their friendship and the Internet represents the sort of larger world beyond, as they grow and mature and Ralph like you mentioned that in your comment at the beginning, Ralph really worked so hard to get a friend and that first one he's like, 'got it.'"
While most voice actors record their dialogue alone for animated movies, Reilly and Silverman went into the recording booth together and it wasn't always PG.
"We did it together. Yeah, we get to record together with these guys and Pam," says Silverman. "We get to improvise... the freedom to collaborate a lot and the script itself is so fantastic and it's really fun. I think they always book about an extra hour of time that they need because we get real chatty. There is definitely a very rated R comedy album somewhere in the audio footage of the recording session."
Reilly seconds the fun behind the scenes experience.
"It was a real treat to get into the studio again with Sarah. In a way like our friendship, our friendship has aged five years since the last and we were in the room together as much as possible because I know the way improv works, it works best in real time, so yeah, there's a ton of improvised stuff which Phil [co-director Phil Rich] enriched for great times and just let us explore things every day. That's one of the great joys of doing audio work. There was never that pressure."
The collaboration in the sound booth really does translate onto lots of fun on the big screen albeit a G-rated version. Let's hope a R-rated version surfaces somewhere on the Blu-ray and DVD extras.
RALPH BREAKS THE INTERNET is in movie theaters November 21.