Details

Category: Interviews
Created: Thursday, 20 September 2018 23:07
Published: Thursday, 20 September 2018 23:07
Written by Lupe R Haas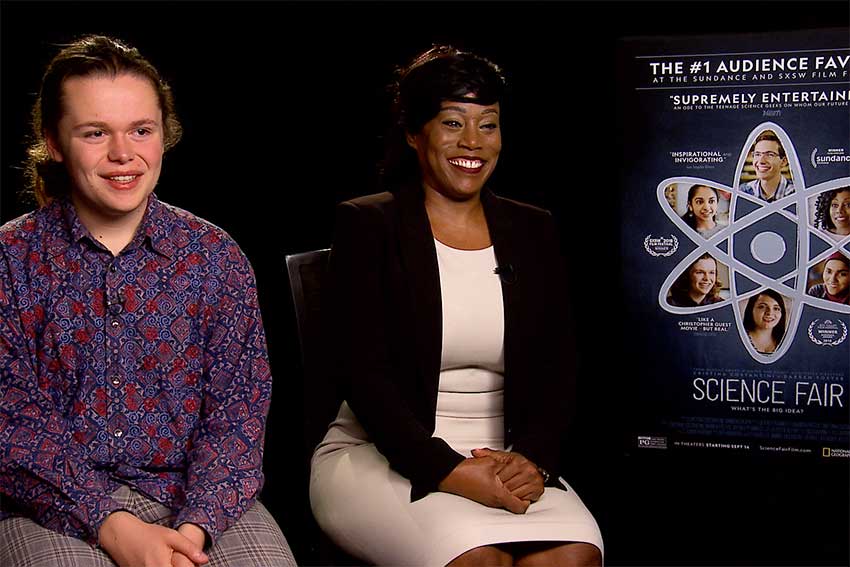 National Geographic's documentary SCIENCE FAIR follows talented students whose science projects get them to ISEF, The Intel International Science and Engineering Fair (Intel ISEF), the world's largest international pre-college science competition. Meet one of the students and science teacher whose story is told in the highly entertaining documentary that will have you cheering by the end of the movie.
High school student Robbie's obsession with computer science and artificial intelligence landed him a spot at ISEF. SCIENCE FAIR follows his journey two-years ago in SCIENCE FAIR while the National Geographic documentary also follows Dr. McCallum, a science teacher at Jericho High School in New York. She mentored high school students and nine of them went to the annual science competition. Dr. McCallum has also started a foundation to help underprivileged students interested in science and inventions.
SCIENCE FAIR opens in Los Angeles Friday and now playing in New York City. The film will expand to more theaters Friday, September 28 and October. Go to this link to find a theater near you.
Hailed by critics as "immensely likeable," "brilliant and quirky" and an "ode to the teenage science geeks on whom our future depends," and winner of the audience award at Sundance and SXSW, National Geographic Documentary Films' SCIENCE FAIR follows nine high school students from around the globe as they navigate rivalries, setbacks and, of course, hormones, on their journey to compete at The International Science and Engineering Fair. As 1,700 of the smartest, quirkiest teens from 78 different countries face off, only one will be named Best in Fair. The film, from Fusion and Muck Media and directed by the DuPont Award-winning and Emmy-nominated documentary filmmaking team Cristina Costantini and Darren Foster, offers a front seat to the victories, defeats and motivations of an incredible group of young men and women who are on a path to change their lives, and the world, through science.