Details

Category: Interviews
Created: Monday, 28 October 2019 17:35
Published: Monday, 28 October 2019 17:35
Written by Lupe R Haas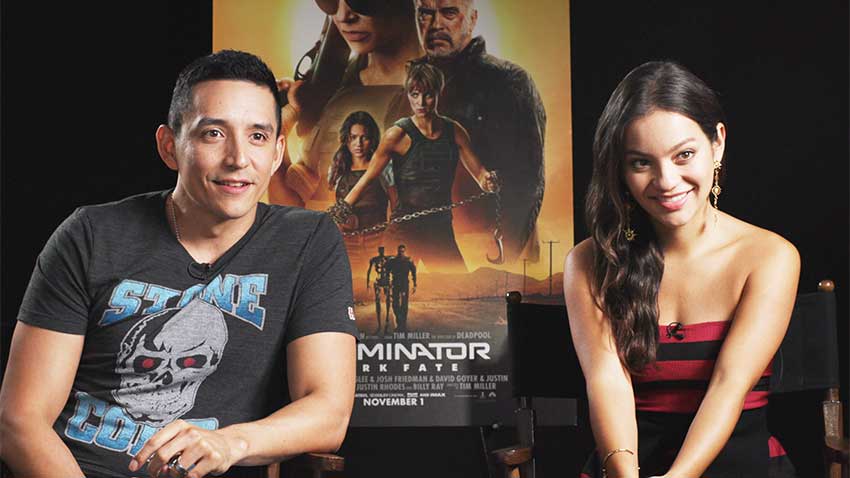 TERMINATOR: DARK FATE stars Natalia Reyes and Gabriel Luna ("Agents of S.H.I.E.L.D.") give us insight into the new Terminator movie and why Natalia's character plight reminds Gabriel of the Fresh Prince theme song. Watch our interview with the actors.
TERMINATOR: DARK FATE reunites James Cameron, Arnold Schwarzenegger and Linda Hamilton 28 years after TERMINATOR 2: JUDGEMENT DAY. Sarah and John Connor stopped judgement day, but a new history was written and the world still faces a similar fate. Natalia Reyes is Dani Ramos, a Mexican woman living a simple life in Mexico City with her brother Diego (Diego Boneta) is uprooted from her life when a new Terminator - Gabriel Luna's Rev 9- targets her for termination. Sarah Connor (Hamilton) and a super-soldier from the future named Grace (Mackenzie Davis) must keep her alive to fulfill her fate.
Directed by Tim Miller (DEADPOOL), TERMINATOR: DARK FATE hits theaters November 1.