Details

Category: Interviews
Created: Wednesday, 13 August 2014 23:23
Published: Thursday, 14 August 2014 02:30
Written by Ethan Falk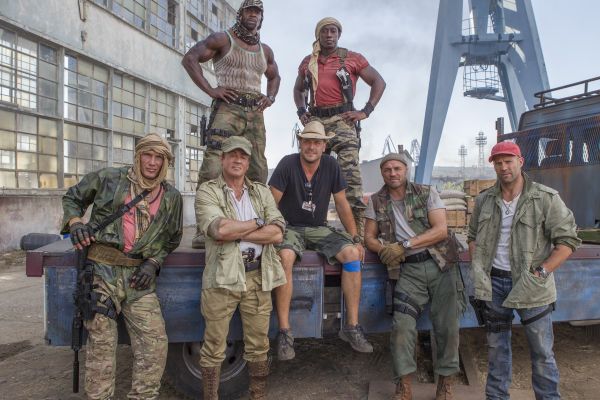 THE EXPENDABLES are back yet again for a third go-around and it doesn't look like this action powerhouse is slowing down anytime soon. This time, old school meets new school as Sylvester Stallone's character Barney recruits a new group of bad-ass mercenaries which include actor Kellan Lutz (Twilight), boxer "Vicious" Victor Ortiz, and renowned female UFC fighter Ronda Rousey. Nevertheless, at the film's press junket, all eyes were focused mainly on the seasoned action superstars sitting in the back row: Wesley Snipes (Blade), Jason Statham(The Transporter), Mel Gibson (Lethal Weapon), Dolph Lungren (Rocky IV), and of course the puppet master of the franchise, Sylvester Stallone (Rambo).
Since the Expendables franchise has accrued over half a billion at the box office so far, Stallone isn't ready to put on the breaks anytime soon. THE EXPENDABLES 4 is even in the works and you can bet producer Avi Lerner doesn't want it to stop there! When asked about possible retirement, the 68-year old actor explained that he's simply not ready to stay at home and play with Pomeranians for 12 hours a day. Sly is still clearly more intrigued with machine guns, explosions, and playing "Rambo" like roles.

"Actors don't want to retire; they're usually forced to retire. And that's sad, because you really get better as you get older. You may not remember as much dialogue, but with the dialogue you DO remember you're better at it. We're just adult children; we're there to perform."
When asked if the franchise could go on with him being expendable, Sly jested, "After the fifth "Expendables," you start wearing Dependables."

For Stallone, the greatest achievement of the film was bringing together so many iconic film legends and making the chemistry work. Even Wesley Snipes decided to join the team and make his comeback to the silver screen with The Expendables 3. Initially he was set to play Hale Caeser in the first, but couldn't leave the country while serving time for tax evasion. Instead, Terry Crews took on the role and was honored to have Snipes join the cast for third installment.

"I was in this movie because Wesley did not do the first two. When I first saw Wesley on set, I said I've been saving this spot for you. All is right in the world with Wesley Snipes in the Expendables franchise," said Crews.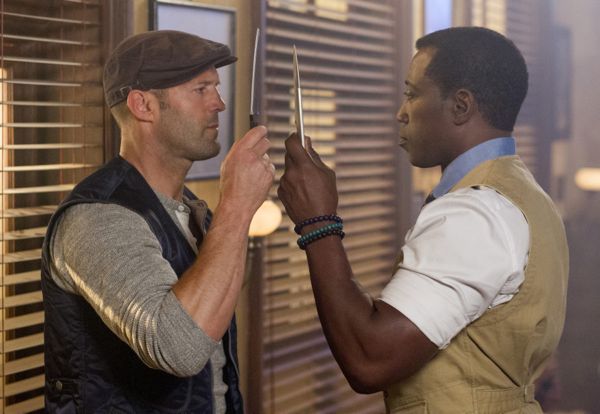 Snipes then chimed in, "It was a great opportunity to work with some of the actors I've always admired. Also, there was a chance to act a little crazy in this one. Doc is a medic, but he's been away for eight years and he was quite lonely and spent a lot of time talking to himself, so he comes back cuckoo."

Celebrated MMA fighter and rising star Ronda Rousey appeared to have no problem playing with the big boys for this film. She told Cinemovie that she feels more confident in an all-male setting and would have felt much more uncomfortable had she landed a role in "Sex and the City 4." Stallone handpicked all the young guns based on acting ability, charisma, and physical awareness. The first time he saw Rousey, he knew she'd be a star and that her 'newcomer' nervousness would translate into a positive energy for the film.

"It's definitely a very different environment. I thought I was going to feel like the new kid at school when I walk in the cafeteria kids would be like "You can't sit here!" This chick, she's not even an actress." I was expecting the worst. I felt like the downy teddy bear when I actually showed up. Everyone was so welcoming and warm," said Rousey.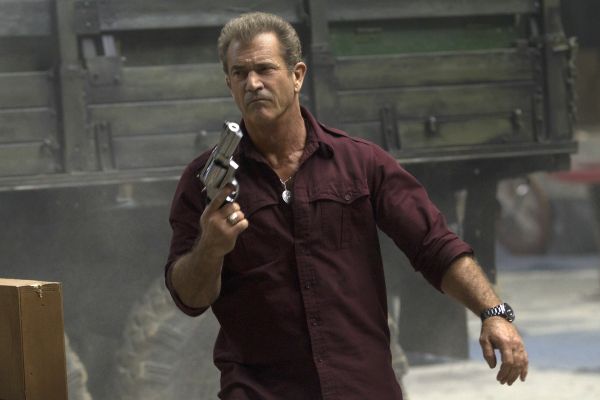 We all know The Expendables franchise continues to employ our favorite grey-haired action stars clinging onto the youth they have left. But how would their characters from back in the day fit on the Expendables team? Which ones would make for the coolest Expendable? Here's how the cast answered:
Wesley Snipes: Blade!

Mel Gibson: The obvious one would be the crazy cop from the Lethal Weapon movies. Maybe that whack-job from Conspiracy Theory.

Sylvester Stallone: I think Rambo would fit in, then he'd turn around and kill them all. That's the downside of working with him. He's a loner.

Dolph Lundgren: I was thinking Ivan Drago. He talks a lot. He's good with words.

Jason Statham: Mine would be the little garden gnome who I did the voice for in Gnomeo and Juliet.
THE EXPENDABLES 3 hits theaters this Friday, August 15th!