Details

Category: Interviews
Created: Tuesday, 24 February 2015 22:07
Published: Wednesday, 25 February 2015 07:56
Written by Ethan Falk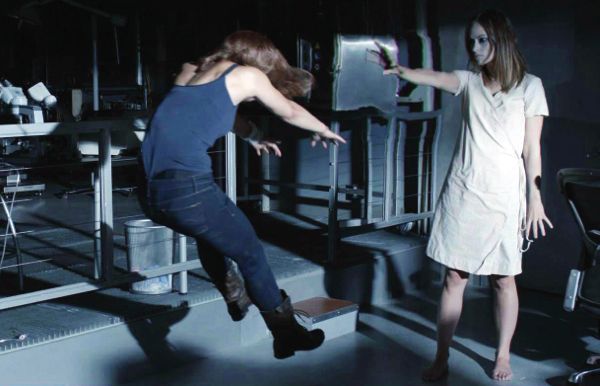 Ready to see a film about resurrecting the dead sprinkled with possessed dogs and telepathic superpowers? Yeah, you are! Throughout history, coming back to life after croaking has been coined the "Lazarus Phenomenon." In fact, this phenomenon dates back to 380 B.C. when Plato documented Er's journey to the afterlife. It's also mentioned in John 11 when Jesus resurrects Lazarus back in 100 A.D. It's not just ancient history though. In 2013, a dude from Ohio came back to life after being proclaimed dead for 45 minutes. Creepy huh? This wild concept serves as the premise for the upcoming horror-thriller The LAZARUS EFFECT. After screening the film at the Hollywood Forever Cemetery, we've broken it down to a simple formula.
Carrie+Flatliners+Frankenstein= The LAZARUS EFFECT.
The film's producer Jason Blum is the man you go to when you want make horror films and loads of cash. I mean loads of cash. His company Blumhouse Productions has generated over a billion dollars with franchises like Paranormal Activity, The Purge, Insidious, and it doesn't stop there. Blum is widely known in Hollywood for pioneering a lucrative model of studio filmmaking: producing high quality micro-budget films and then of course, making tons of dough in return. At a recent press event for the film, Blum left no stone unturned as he told Cinemovie his recipe for keeping the string of box office hits alive.

"I luckily have people who challenge me in my company and I try to really fight against the idea of: I need to keep making hits and try to embrace the idea of doing different things."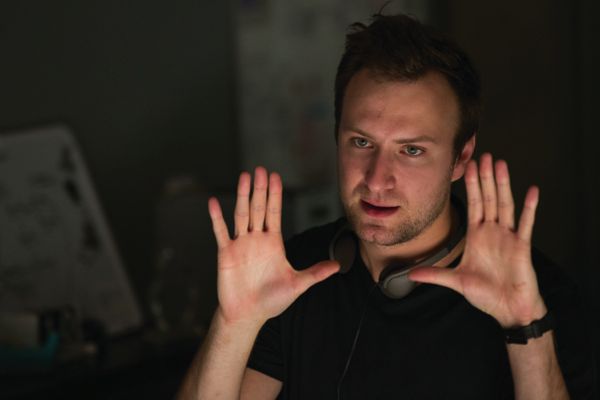 The unorthodox risk Blum took with this project was rolling the dice on director David Gelb, who had gained notoriety with his acclaimed documentary Jiro Dreams of Sushi. Despite the beautiful documentary (which you should totally see if you haven't), Blum was resistant to hiring Gelb since he had no resume doing any sort of narrative film. Luckily for Gelb, Blum's micro-budget structure gave him the opportunity to have a go at it.

"You couldn't do this movie for 20 million dollars and have David do the movie. It's too risky. The reason we do low budget movies is to try new things," said Blum.

Blum was comforted by the fact that he had Mark Duplass acting in the film considering he also wears a directing/producing hat and understands the problems of production. Duplass found it comically counterintuitive doing a visually slick horror film directed by a man who made a renowned, slowly paced documentary about sushi. Nevertheless, according to Duplass, he's made his career off of doing lottery tickets, which are little movies that have potential to be incredibly terrible but if they're done right, could be amazing.

"I really loved David's documentary, then realized he's one of the premier trailer cutters in our world. And then I was like, "Oh, he does know the slick stuff, and the story telling"… None of us want to do a schlocky horror movie. We're all kind of like, "This is interesting. This has potential to be unique."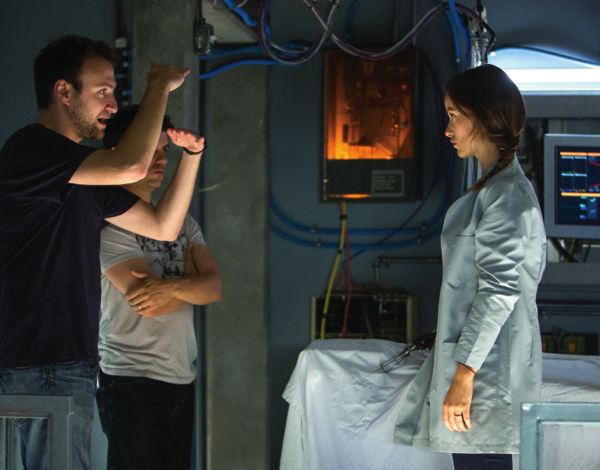 Gelb professed to the media how lucky he was to have such an experienced group of talent he was able to lean on throughout the process. He credits all of his favorite horror films with having brilliant performances ala Ellen Burstyn in The Exorcist, and Jack Nicholson in The Shining. Expounding on that, Gelb knew that his success would depend on proper casting, especially when it came to picking the possessed dog Kato.

"One of the best parts of preproduction was auditioning the dogs. We had all of these terrific dogs. Kato just stood out. He has these incredible eyebrows, and he's alternately cute and can be scary at the same time. It's a challenge. They don't understand English," said Gelb.

Blum reaffirmed the idea that without great actors, the greatest scares in the world just aren't scary. He explained that since the dialogue is difficult to make believable, you need great actors to engage the audience emotionally. That's exactly why Gelb decided to cast Olivia Wilde (The Next Three Days), who took her character Zoe and delivered a bone chilling performance. Duplass revealed that often times while making films, there are actors that prepare a lot and avoid conversation before a scene. That wasn't the case when it came to Wilde who had no trouble chatting about her philanthropic life immediately before doing a scene where she's possessed by demons.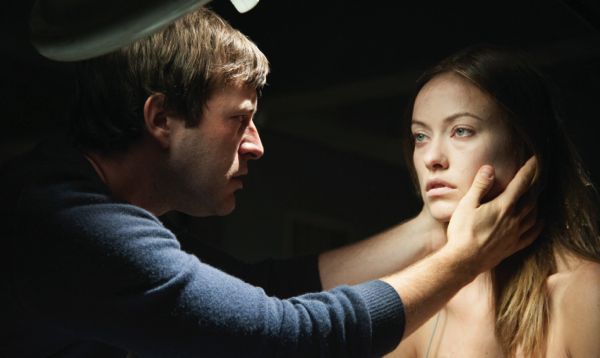 "She's really social, smart, and loving and talked about some form of international peacekeeping she'd been doing twenty seconds before we yell action. Then, she's hanging from the ceiling. It's very jarring to do it with that kind of performer."
THE LAZARUS EFFECT comes to life in theaters this Friday.