Details

Category: Interviews
Created: Tuesday, 05 March 2019 16:24
Published: Tuesday, 05 March 2019 17:15
Written by Lupe R Haas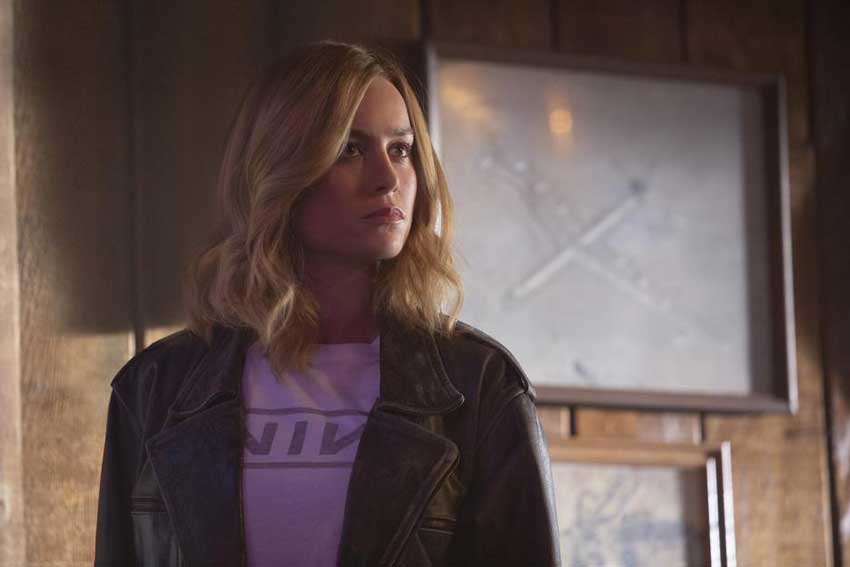 Brie Larson may not be superhero strong like Carol Danvers in CAPTAIN MARVEL, but she surprised herself with the level of strength she achieved during the training for the Marvel movie. She suggest the female body isn't as limited as some would claim in comparison to the men. Here's how she learned that.
Marvel's first stand alone female superhero franchise launches with Brie Larson as Carol Danvers/Captain Marvel. The 29-year-old actress trained for hours a day during nine months. At the Los Angeles CAPTAIN MARVEL press conference, she admits she was at her most vulnerable and cried countless times in the gym.
"My trainer would be like, 'oh, she's crying again.'"It's very emotional when you're kind of stirring up something very vulnerable and raw inside of you and you're also learning that it's just for you; there was nothing for me to prove."
Who wouldn't cry while lifting heavy weights and adhering to a strict diet? Aside from learning her own physical strengths, she figured out that stereotypes don't apply here.
"Of course this movie is like assisted with the VFX, because I can't personally shoot photon blasts. There's not enough prep in the world for me to do that, yet -- but I will figure it out if there's a way. But I can stand here and say that I am really strong; I was able to dead-lift 225 pounds; I was able to hip-thrust 400 pounds. I was able to push my trainer's 5000-pound Jeep up a hill for 60 seconds. Um, so this concept, when it comes to like gender norms or what the human body is capable of or in particular maybe what a female body is capable of, it's capable of a lot, you know."
A training highlight - pushing Jason Walsh's almost 5000lbs Jeep(with a full tank of gas and Alyssa behind the wheel for safety!)for 60 seconds. In Captain Marvel @nike Metcons! It's a strong vibe but I like it. pic.twitter.com/f98n6so8TU

— Brie Larson (@brielarson) February 12, 2019
Not only does she challenge the misconceptions out there with her own experience, but she came out rethinking her own situation.
"And for me, the main reason for doing it was so that in moments like this when we're talking about Carol's strength and we're talking about, you know, what I learned from her, it's that I'm stronger than I realized."
Brie Larson felt empowered before going into CAPTAIN MARVEL, and she came out even more so. On screen as Carol Danvers, she exudes that empowerment not because she has physical strengths, but her confidence in herself propels her to power through anything. Hopefully young minds will also come out feeling confident in the same way.
CAPTAIN MARVEL lands in movie theaters March 8.